FROM OUR BOARD CHAIR & EXECUTIVE DIRECTOR

Looking out for one another is part of what it means to be a member of the community. At HandsOn Hong Kong, we believe that every person has the power to make a positive difference, no matter how big or small. By running more than 16,000 volunteer opportunities in 2021, we empowered volunteers to give nearly 40,000 hours of their time to support 80,000 people in need. Through our work engaging nonprofit partners and developing programs, HandsOn gives people the opportunity to show up for one another, reconnect and contribute towards building a more inclusive and resilient Hong Kong.
2021: A YEAR OF RECONNECTION

Beyond the impact made in helping others, there is also a wonderful mental health benefit for volunteers themselves. We know from surveying our HandsOn volunteers that more than half were motivated to serve during the pandemic to support their own well-being, raise levels of gratitude, sense of purpose and social connection.

It's an entire ecosystem that enables the work we do at HandsOn. We are grateful to: our team that showed incredible resilience, innovation and determination to carry our mission forward throughout challenging times; our Board for their unwavering support and encouragement; our nonprofit partners who showed courage and creativity to continue serving; our funders, donors and corporate partners who help fuel our work in so many ways; and of course our volunteers, who inspire us every day.
HANDSON SERVICE CALENDAR
The HandsOn calendar enables volunteers to easily support hundreds of service activities each month. By partnering with more than 100 local charities to develop programs and recruit and manage volunteers to run them, HandsOn provides opportunities for people to engage in a variety of ways and to support a wide range of causes—all as a free public service.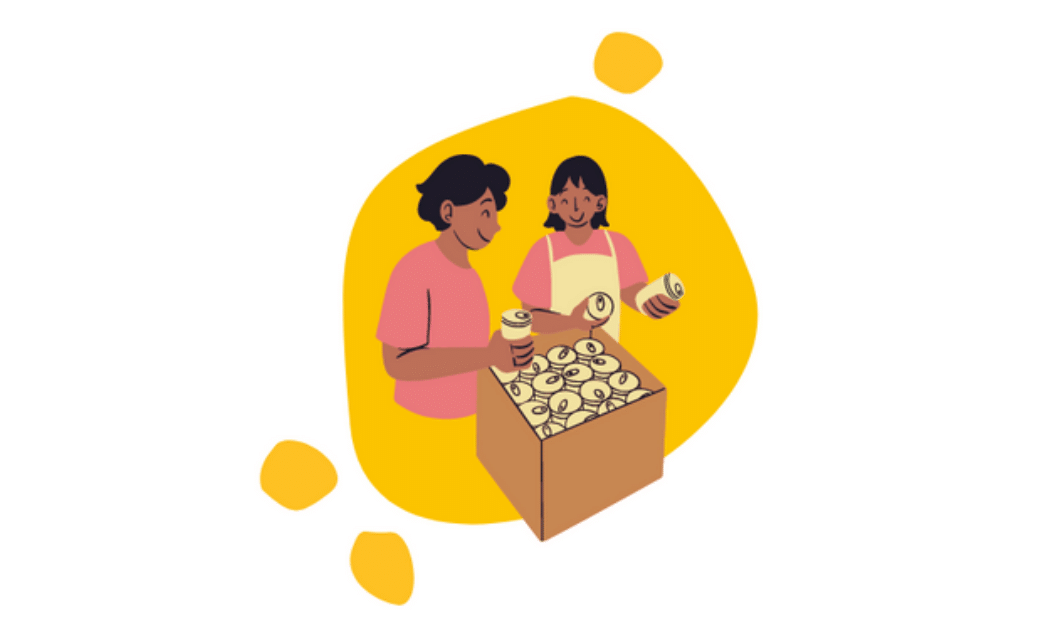 CARE DELIVERED
Increased food prices caused more families to turn to food banks for meal support than ever before. Those hit the hardest were already struggling prior to the pandemic—elderly, low-income families, refugees, people from different ethnic backgrounds, or with a disability. HandsOn and Feeding Hong Kong set out to address this through CARE DELIVERED, providing more than 3,000 robust care packages including essential items such as rice, cooking oil, canned foods, hygiene items and more–delivered by volunteers to those that need them. Through a grant provided by Operation Santa Claus and support from other donors, HandsOn and Feeding provided a full year of support to five frontline charities and their vulnerable service users.
YOUTH EMPOWERED
The mental and emotional well-being of Hong Kong youth have been in crisis, even before the pandemic. Teens report feeling stressed by academic pressure and lack of agency. YOUTH EMPOWERED puts 30 selected high school students in the driver's seat to learn about Hong Kong's social needs, engage with nonprofit leaders and develop and run service activities that engage hundreds of youth participants. From supporting elderly to educating children and refugees, to rescuing discarded food and supporting plastic reduction efforts. HandsOn saw a 300% increase in youth volunteering rates following the launch of this change-making program. Thank you to ZeShan Foundation for supporting the 2021-22 program.
GENERATION CONNECT
This social connection program pairs Hong Kong families with an elderly buddy for one year to support each other's well-being and provide connection, companionship and joy. Family members are given training and tools from Mighty Oaks to interact with their buddy through joint activities, including craft sessions, phone calls, shopping trips, Yum Cha and more.
"Not only we are helping the Por Por, but also we are learning and getting so much from her. We are grateful to have the chance to know her and adopt her as our family. After this program, we will continue the valuable relationship."
Sau Ha Kwong, volunteer mother
Special thanks to The Hong Kong Club Foundation for their generous support of this program.
HandsOn is grateful to Paradigm Consulting for supporting the development of this page on a pro-bono basis.