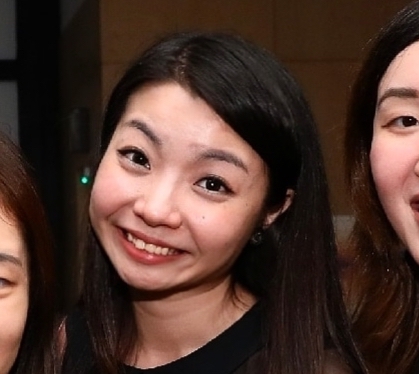 Can you tell us a bit about yourself and what you are doing currently?
I am working in the banking industry and started as a volunteer leader in 2018.
What drives you to serve the community?
I enrolled in service programs via HandsOn in 2017. I thought serving the community would be a good way to do something helpful for others and challenge myself.
I discovered HandsOn online. I was attracted by the flexible schedule and the wide range of service program from HandsOn's calendar page, I signed up my 1st activity "Spend your weekend with Students with Intellectual Disabilities " hosed by PLK Yu Lee Mo Fan Memorial School (Boarding Section).
The laughter and the passion of the kids recharge my energy from stressful weekday work. The rewarding moments with the kids there drives me to keep going.
What do you believe is the impact of the volunteer work you've done for HandsOn?
By spending time with different beneficiaries, I have chances to reach out to people with different background sand individual personalities, this helps to improve my interpersonal skills.
Signing up to these programs, lets me broaden my experiences and connect with society, giving me a better understanding of the needs of elderly and disabled people.
The elderly always love to share their feelings and life stories with us when we visit their home. Learning from their life experience helps to expand our horizons.
For me, volunteer work is not just about changing others' life or helping people who are in need. It changes myself too. I think I get more than I give. So it is definitely a "Win-win situation".
What advice would you give someone looking to start their volunteer journey?
The HandsOn webpage is very user-friendly and there are a wide range of service programs for the volunteer to enroll in.
As a beginner, I think you can sign up for a few different programs at the beginning, then you may know which program you are interested in and would like to explore more. You will never know what you are really interested in without trying.
Every little step can make a difference to others and yourself. So don't hesitate to take the first step.
Can you share an interesting story or touching moment you have had while volunteering with HandsOn?
There have been many unforgettable moments in the past two years…
I do really enjoy going to McDonald's/ Yam Cha/ Café de Carol with the kids after an outing. The kids at PLK Yu Lee Mo Fan Memorial School stay at the dorm and their daily meals are taken care of in a canteen. That's why they are always very excited about having lunch outside. For them, that is the highlight of the whole outing activity.
Their satisfaction brings me lots of happiness. They take care of the volunteers too, they always remind us to eat more and share their favorite food with us.
Their unselfish sharing and the way they express their feelings directly is something that we should learn from.
Be the Change. Volunteer.