Nicholas Chen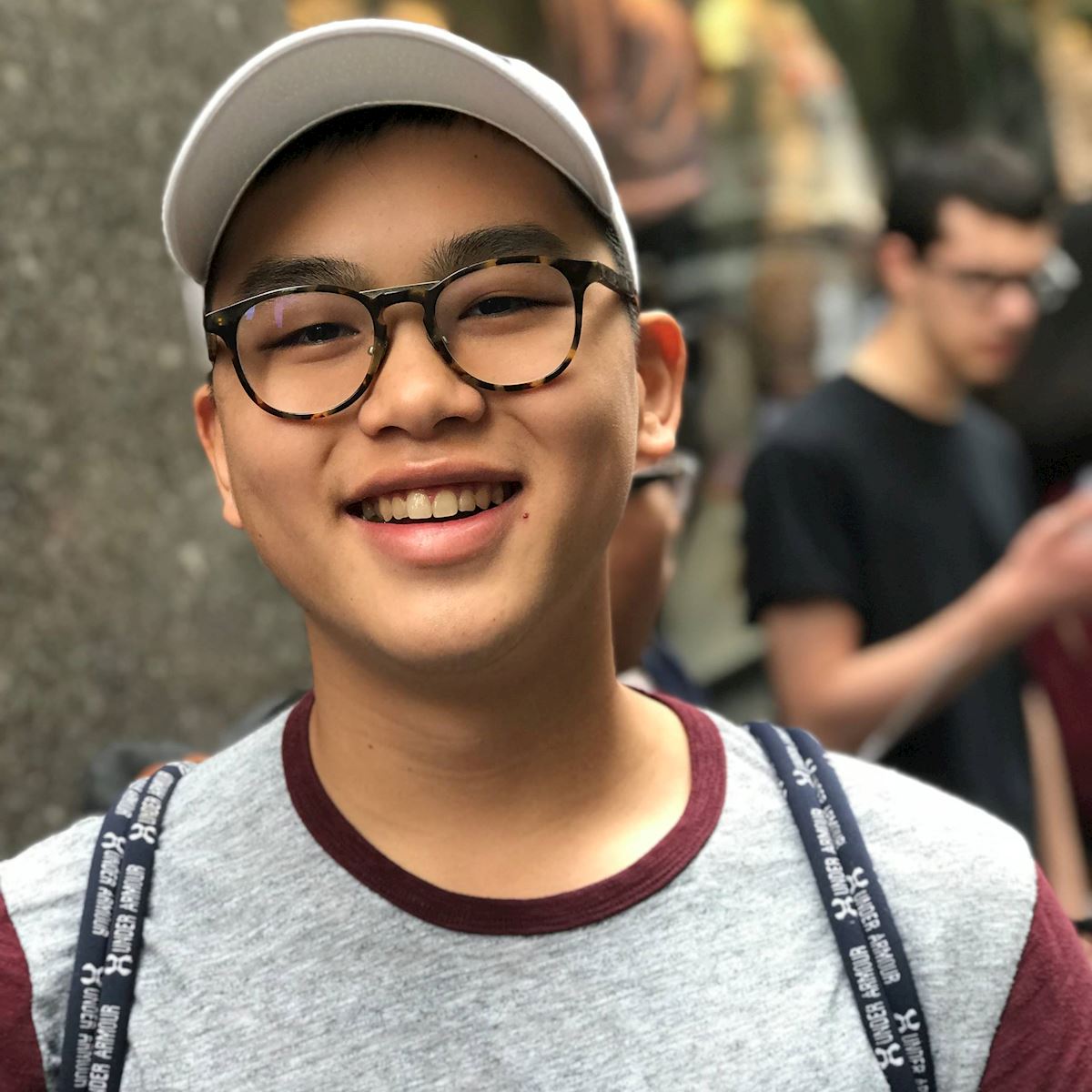 Can you tell us a bit about yourself and what you are doing currently?
My name is Nicholas and I'm a sixteen year old from Hong Kong. I currently am a student at HKIS, but I volunteer when I have time on the weekends. Last year, I started volunteering on Sunday afternoons at i-Future Sunday school for students from under-privileged families. Most recently, after the dissolution of i-Future, I have began to work with ImpactHK through the delivery of daily necessity and warmth to the homeless in Yau Ma Tei.
What drives you to serve the community?
I personally believe that it's part of human nature to feel the impulse to ease the suffering of others, including animals and human beings. How do you feel when you watch videos or read articles that reveal how animals are dying from plastic? Definitely at least sympathetic to their plight. How about animal cruelty? Same thing. However, instead of focusing on the problems animals face, I focus on problems humans face in a metropolitan city. Cage homes, poverty, and the wealth gap are all problems that Hongkongers face. These all start with an education, and that's what drives me to help educate the children from under-resourced families in Hong Kong.
What do you believe is the impact of your volunteer work?
Since I've mainly worked with i-Future during my time at HandsOn, I believe that the impact of my volunteer work mainly revolved around the children that I helped to teach. I hope that I have personally inspired them to learn, perform better at school, and have long term goals.
What advice would you have for someone looking to begin their volunteer journey?
Some advice I have for someone that is beginning their volunteering journey is that age doesn't really matter. I was 15 when I began volunteering for HandsOn, despite the fact that most of the opportunities required people to be 16+ years old. I have never looked back since, because HandsOn truly allows for people to connect with one another and bridge age gaps through service. I've made plenty of friends who are thirty to forty years older than me, and I cherish the moments that we have together.
Can you share an interesting story or touching moment you have had while volunteering with HandsOn?
One touching moment that I experienced through volunteering with HandsOn would be during my time at i-Future Sunday school. At the time, two boys were engaged in an argument, which eventually culminated into a fight. I dragged the two boys apart, and took one of the boys aside to have a chat with him. During this chat, the boy – Tommy – opened up to me and revealed the reasons behind the fight; he was being bullied at school by the other kid. It truly was something that I had never experienced before, as I had never seen Tommy so open and vulnerable before, and that truly was touching, since I was trusted enough to be told about his private life and problems.
Be the Change. Volunteer.