Sabrina Wei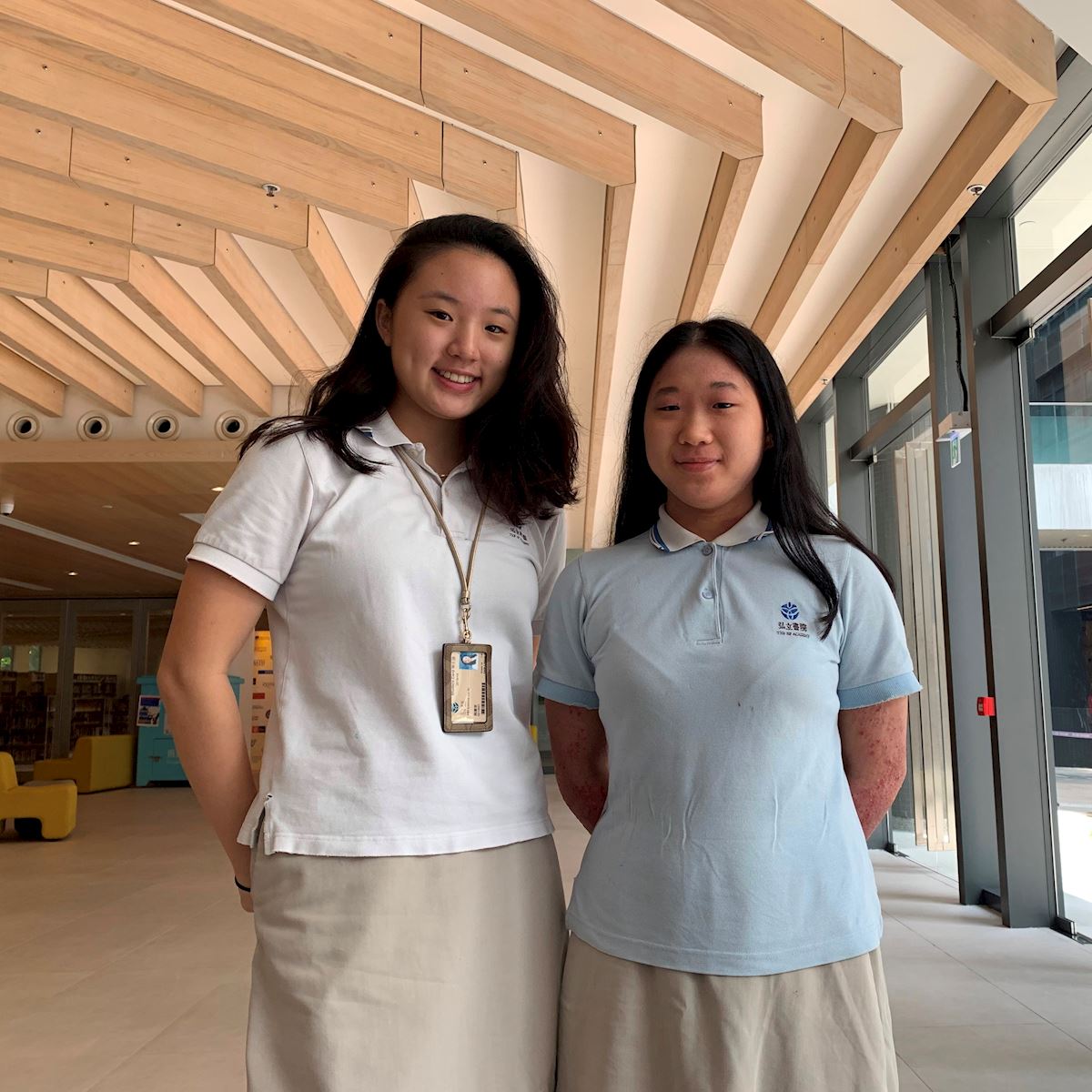 Can you tell us a bit about yourself and what you are doing currently?
My name is Sabrina Wei and I am a fifteen year old student at the ISF Academy. I participate in as many of the volunteer initiatives as I can, in addition to starting some of my own. This is because service is a big part of my school's mission and our Chinese values of Ai (愛) and Ren (仁)(8+1) and the IBLP of 'Caring' and 'Principled'. Recently, my classmate Esther and I self initiated an MYP Service Action School dress down day in order to raise money for 'Hands on Hong Kong'- our school's local portal for student-initiated service. I continue to volunteer at school through peer mentoring and student ambassador, focusing on improving student life and pushing them to do more service as my House's Wellbeing and Charity Officer. Additionally, I have started my own initiatives to raise funds, for example, I have used my position as the President of the 'Living Seas HK school club' to raise money for Sea Shepherd through game and information booths. I will soon be taking my third week long service trip with my school next week to Siem Reap to help a community in need.
What drove you to want support the work of HandsOn and the local community?
I was driven to support the work of 'Hands On HK' as I believe that Hong Kong is our home and it is important to give back to the community. Besides, this is where we can have most positive impact as we know the culture, language and politics. I am lucky to have a roof over my head and meals on every plate. However, others don't have that luxury and looking at the growing wealth gap of Hong Kong, this inequity is becoming a larger issue. I wanted to support 'Hands On' as they have so many opportunities for volunteers to see first hand what is happening in their backyards as well as a chance to fix it. Volunteering is especially hard for younger students as many organisations require 18+. Hands On has made a special effort to open up more opportunities for younger people to get involved in service. Additionally, I want to support Hands On as it was one of Ms. Catherine Dannaoui's inspirational presentation organised by our MYP Service coordinator, Ms. Solomon, that motivated me to take a deep dive into service actions.
Tell us about the fundraiser you ran for HandsOn at ISF and what you did to make it happen?
We recently ran a school casual day with my classmate, Esther Luk. We arranged for it to take place the day before Chinese New Year break and focused on the symbolic colour red to persuade the school to allow this action. We put out banners and posters spreading word of how students can dress up in red, with one article of clothing being red, if they donated $20 HKD. This seemed like a small amount, however, many people took part in it and we were able to raise about $8000 HKD. It took many meetings and discussions as well as detailed planning, however, the end result was absolutely worth it. I am grateful for the work that Hands On does- it empowers young students like me.
What type of community service are you passionate about and do you have any advice for other young people keen to begin volunteering?
I am very passionate about volunteering to eradicate the growing issue of inequity as well as the preservation of marine life in Hong Kong and beyond. These causes may seem very different, but they both hold important places in my heart. One piece of advice that I would give to new volunteers is that there is value in service, through the building of character and skills- but most importantly by growing your heart by giving back to the community. While most of the service outcomes lean towards personal development, empathy is also mentioned, it is important to remember the purpose of your service, to help others. Students should also keep in mind that the needs of the local community are part of complex local and global issues- but our small actions can make a big difference, if everyone is involved and cares for at least one cause/issue. It is important to remind students that service shouldn't come out of a school requirement- but out of the heart.
Be the Change. Volunteer.