CORPORATE VOLUNTEERING STORIES
HandsOn Hong Kong partners with various types of companies to collectively serve the community. Over the years, we are proud to have partnered with more than 200 companies and their passionate volunteers. Together we have built a range of meaningful service programs for their employees and clients. Here is a sampling of recent corporate programs.
Fossil - Ensuring social connection for the elderly during CNY
As we counted-down to the Year of the Ox, the HandsOn team was working on ways for the community to celebrate together and stay connected at a time of physical distancing. We found a way for our partner Fossil to support this community need through a virtual 'Fai Chun Challenge' and red-packet upcycling workshop. This program connected 12 of their volunteers with 15 local elderly, each in need of company and someone to celebrate the holiday with. Besides making festive decorations, everyone played games together to spread a little joy and be connected to one another—heading into the Lunar New Year as they each mean to continue!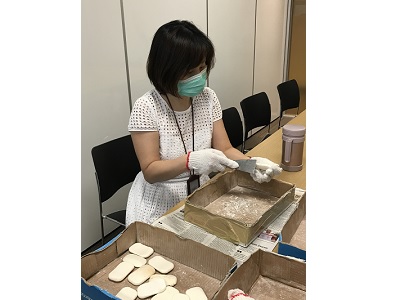 Fossil - Recycling soap for the local community
Used hotel soaps left behind by guests are often thrown out and sent to the landfill. Yet, every day thousands of children across Asia die from diseases that can be largely prevented simply by maintaining good personal hygiene with soap. Volunteers from Fossil spent time sorting and carving slightly used soaps donated by hotels and hospitality groups, so that these can be shipped by Soap Cycling to disadvantaged communities across Asia. In addition to helping communities overseas, Soap Cycling also provides soap packs to homeless and destitute communities here in Hong Kong, which is vital as Hong Kong continues to experience the COVID-19 pandemic.
Tiffany & Co - Spreading holiday joy from the office
The recent holiday season saw volunteers from Tiffany & Co. get "hands on" to make Sensory boxes and hand-made holiday cards for children with special needs. Each box contained sensory boards made with love and care, combining textures and elements to stimulate the children's senses and help them experience the calming effects of sensory input. The colourful 3D cards they made to accompany the boxes were a joy to behold, and hugely appreciated by the children and their families.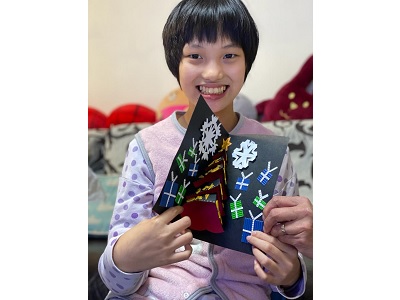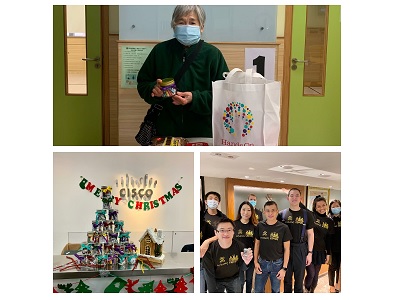 AmEx, Cisco, Fusang & Portcullis - Lifting spirits by providing Inspiration Jars
Christmas should be a joyful time of year but for many of us, the need for social distancing and self-isolation kept us apart from our loved ones. In the lead-up to the holidays, volunteers from AmEx, Cisco and Fusang & Portcullis spent time carefully making 'Inspiration Jars' filled with notes of blessings, positivity and warm wishes for the holidays (one to be read every day of the month). These words of kindness and support can go a long way in lifting spirits of the city's elderly. The jars were handed out to lonely elderly supported by the Martha Baker Social Centre, along with a Care Package of food and hygiene items to support their needs during the Season Of Giving.
Zurich - Supporting families facing home learning challenges
Through their Purpose Week in November, VF teams across APAC activated their own sense of purpose by giving back to their local community. Their Hong Kong office joined forces with HandsOn to take part in 12 community service activities managed by our team--from filming a story for a child in need of social connection, to making caring-check-in calls to a lonely elderly person, providing virtual career guidance to a disadvantaged teen and other impactful programs. Each activity empowered their volunteers to give back to society in their own meaningful way.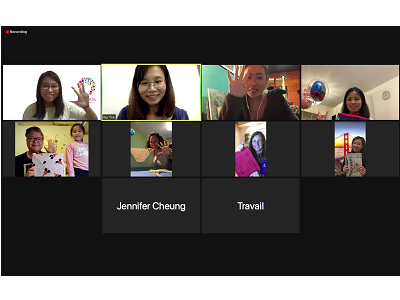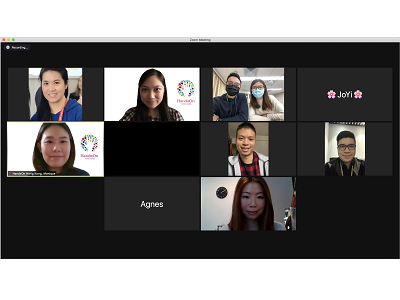 LGT Bank and Swire - Making caring phone calls to isolated elderly
The ongoing Covid-crisis has proved to be incredibly tough for Hong Kong's elderly, especially for those have recently been discharged from hospital, and are adjusting to life back at home. Volunteers from LGT Bank and Swire recently took part in the Methodist Centre's Discharge Support Program for the Elderly, to offer much-needed check-in's, social interaction and support to the elderly via weekly phone calls. Through these calls, the elderly are reminded that they are not alone and that the community has not forgotten them. Besides providing the elderly with care and interaction, these calls also offer the Methodist Centre greater insight into the wellbeing of the elderly, allowing the centre to provide specific support when needed.
Bloomberg & Estee Lauder - Storytelling to provide social connection
At a time when many of us are feeling the effects of social disconnection and distancing, bringing the community together through storytelling is a wonderful way to stay connected. Kind-hearted volunteers from Bloomberg and Estee Lauder did just this when they joined forces with HandsOn and Bring Me A Book Hong Kong to record stories for hospitalised children and youths with physical disabilities, respectively. These two programs were run in partnership with two other non-profits supporting these children--Playright and Hong Kong Christian Service Pui O School. After taking part in a storytelling-session led by the incredible trainer Angie, each volunteer then took the time to bring a different story to life and film it for a child in need of support. Huge thanks to each volunteer for doing their bit to make a difference and spread a little joy in these unprecedented times.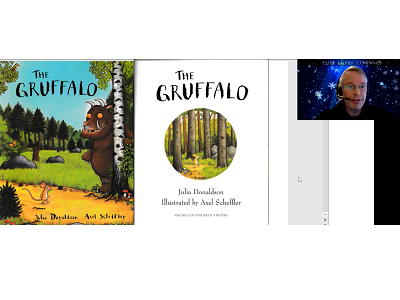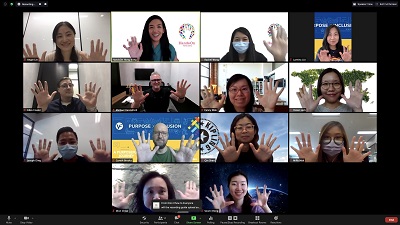 VF Purpose Week: Finding meaning through giving back
Through their Purpose Week in November, VF teams across APAC activated their own sense of purpose by giving back to their local community. Their Hong Kong office joined forces with HandsOn to take part in 12 community service activities managed by our team--from filming a story for a child in need of social connection, to making caring-check-in calls to a lonely elderly person, providing virtual career guidance to a disadvantaged teen and other impactful programs. Each activity empowered their volunteers to give back to society in their own meaningful way.
Ocean Network Express (ONE) - Providing relief support from the office
As Hong Kong experiences a 4th wave of the COVID-crisis, the city's elderly are one of the most at-risk groups. Our corporate partner Ocean Network Express (East Asia) Limited raised their hands to support the elderly by rallying 25 volunteers from their team to make close to 200 hygiene sets which they packed as part of relief Care Packages for delivery (our first partner to assemble relief packs in-office!). Our elderly center partners, Sau Mau Ping Social Centre for the Elderly and Martha Baker Social Centre for the Elderly, were so grateful to see caring community members give their time to hand-make these essential items and to help provide basic food items to last each household for a month. Thank you to all the day's volunteers!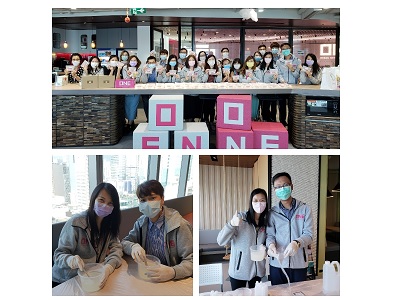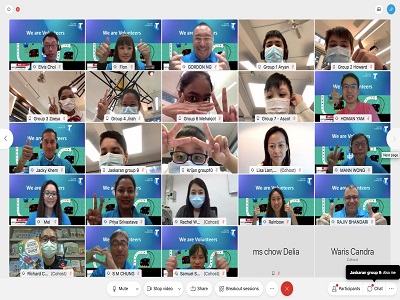 Telstra - #TechFunDay
Digital technology has never before been such a core part of our everyday lives. But not every child has access to digital literacy experiences that help to broaden their horizons and expand their knowledge. As part of their #TechFunDay Telstra volunteers introduced a group of students from ethnic minority background to the wonders of coding. They created videos together using micro:bit, a pocket-sized computer that helps children bring ideas to life. Volunteers guided the students through every step of the process, creating 10 fantastic videos together by the end of the process -- each of which will be used by 100 other students for teaching and learning purposes. Huge thanks to everyone that took part!
Virtual career exposure for Hong Kong youth
It can be challenging for young people to think through career options when they don't yet have exposure to the wide variety of jobs that exist. With in-person programs suspended, HandsOn and Moody's partnered on a series of programs virtually connecting students with volunteers from their team. Moody's volunteers formed a 'human library' for students to explore and interview about their career paths, an HR leader guided them on crafting their CV and another helped students set up a LinkedIn profile. This super-practical program ended by pairing volunteers and students to walk through their newly created CV and profile and make refinements together. An unforgettable experience for all involved--thank you to everyone that took part!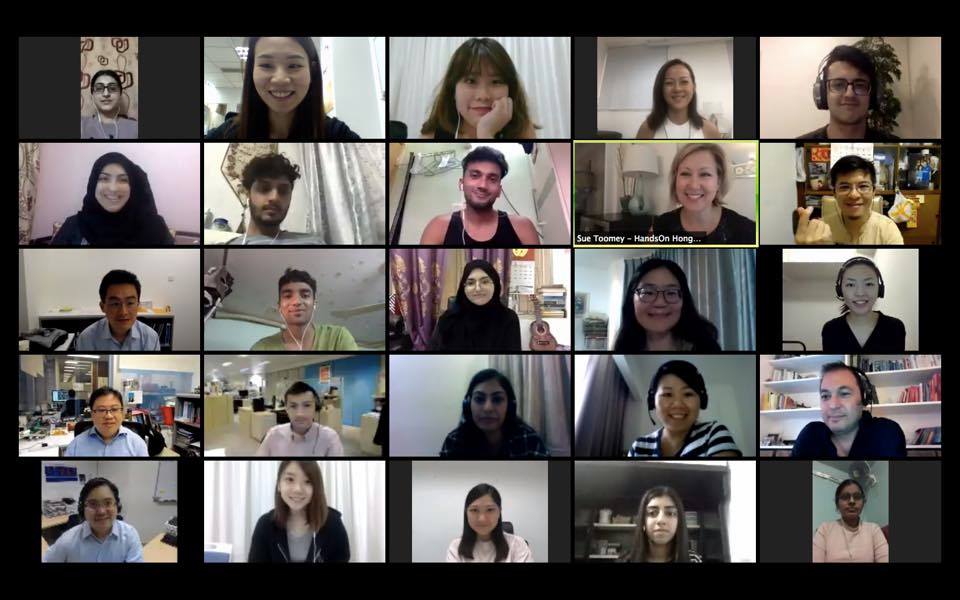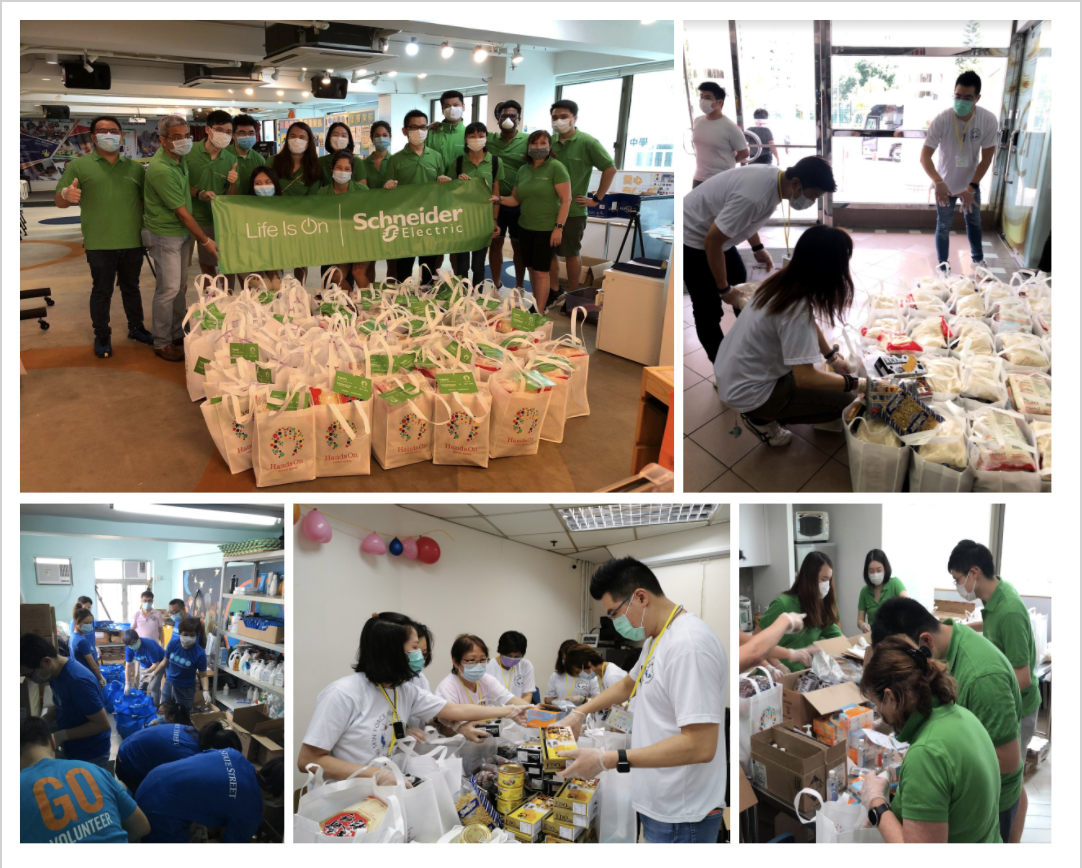 Corporate volunteers rally to support COVID-19 relief
While the local spread of COVID-19 seems to be under control—and Hong Kong's restrictions are gradually lifting—many of our citizens continue to struggle. Rising food prices and high priced hygiene products have put additional strain on marginalized groups in Hong Kong such as low-income families, people with mental illnesses, refugees and asylum seekers, and vulnerable women and children.
Given the ongoing need for emergency relief and food assistance, HandsOn Hong Kong has been working hand-in-hand with corporations looking to do their part for our community. Companies including AIA, Ant Financial, Carters, Citadel, CVC, Jones Day, Nu Skin, Schneider Electric, and State Street have each taken action to support community needs during these tough times. Many have sent out volunteer teams to roll up their sleeves and deliver relief packages, some have converted their originally planned HandsOn programs to COVID-19 relief efforts while others have raised funds to support our charity or donated much-needed hygiene items in bulk. The joint efforts of these—and so many other change-makers—will help us to rebuild Hong Kong for the better. Thank you all for your contribution and support!
Schroders - Outing with Elderly Citizens
Volunteers from Schroders enjoyed a lovely morning accompanying a group of elderly citizens on a visit to the historical Jao Tsung-I Academy (JTIA) — one of the first projects under the Hong Kong Government's Revitalizing Historic Buildings through Partnership Scheme. Everyone participated in a guided cultural tour to explore the facilities and enjoyed lunch together. Volunteers chatted with the elderly and assisted them throughout the visit, providing encouragement and showing care. This was a wonderful way for the elderly participants to feel socially connected to their wider community. A meaningful and memorable experience for all!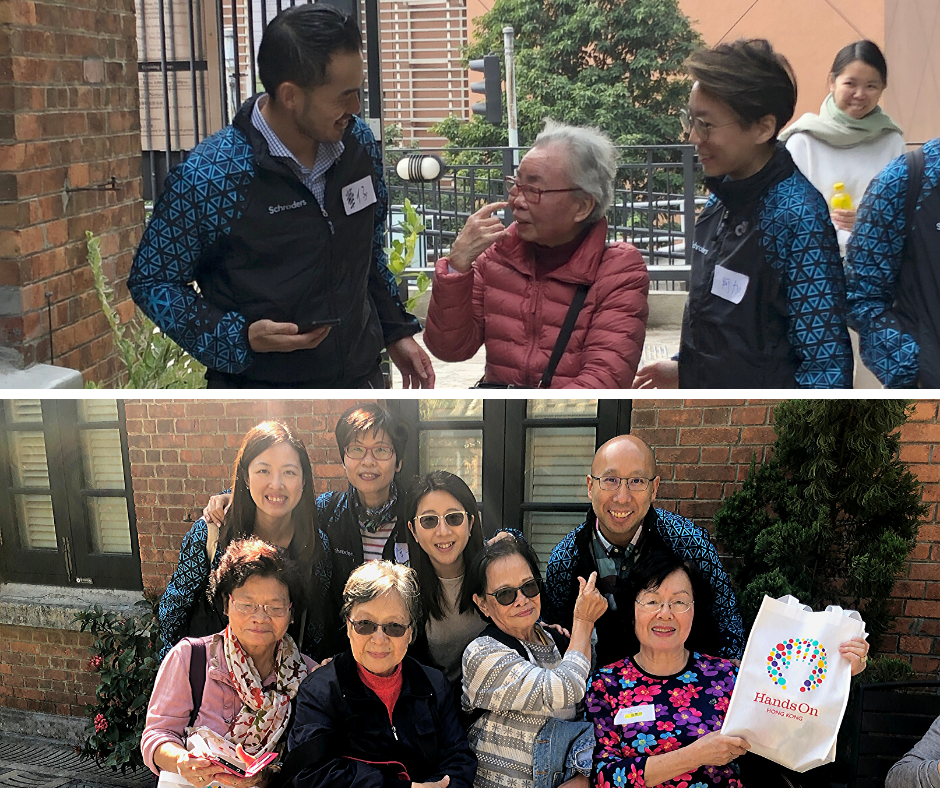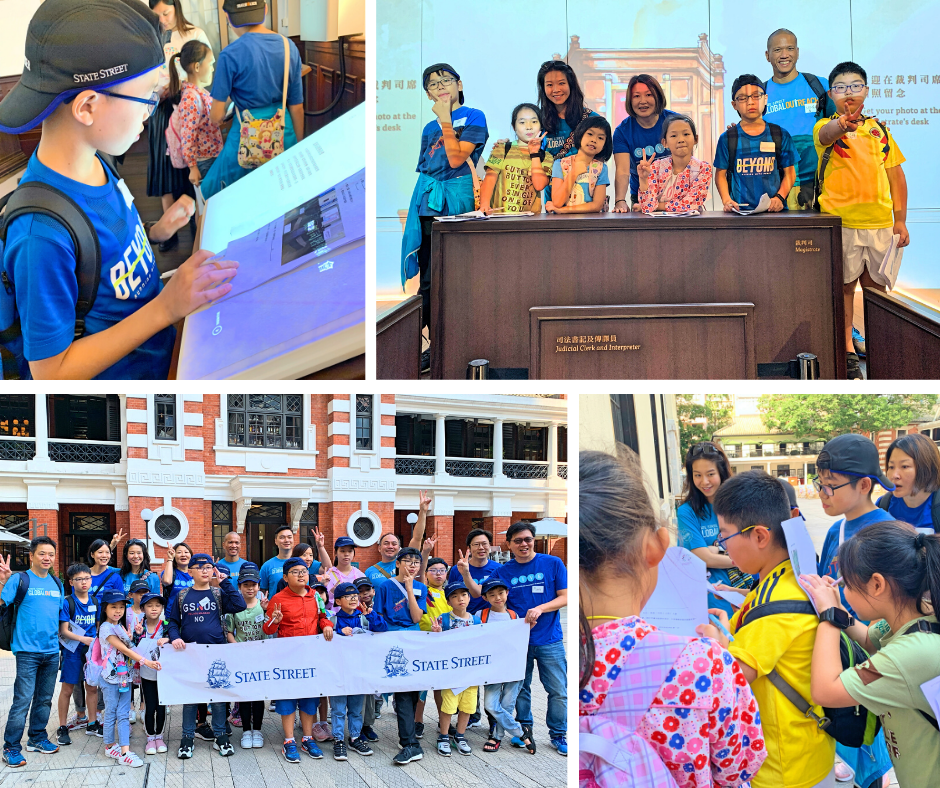 State Street - Tai Kwun Historic Visit
Super enthusiastic volunteers from State Street Corporation spent a fun day visiting the Tai Kwun site in Central with students from underprivileged backgrounds. Volunteers were very HandsOn – engaging with the students and answering questions about the history of Hong Kong and the historic value of this site. The educational visit was followed by lunch where everyone enjoyed getting to know each other, broadening their horizons and sharing experiences! A wonderful day out for all!
KPMG - Food Rescue and Elderly Banquet
Volunteers from KPMG spent a fun afternoon preparing a delicious meal for underprivileged elderly using nutritious recycled ingredients and fresh vegetables from the market. They then served the food to the elderly and played games with them throughout the meal. This activity enhanced awareness about reducing food waste and provided a wonderful opportunity for volunteers to show care to elderly citizens in need. A great way to give back to the community!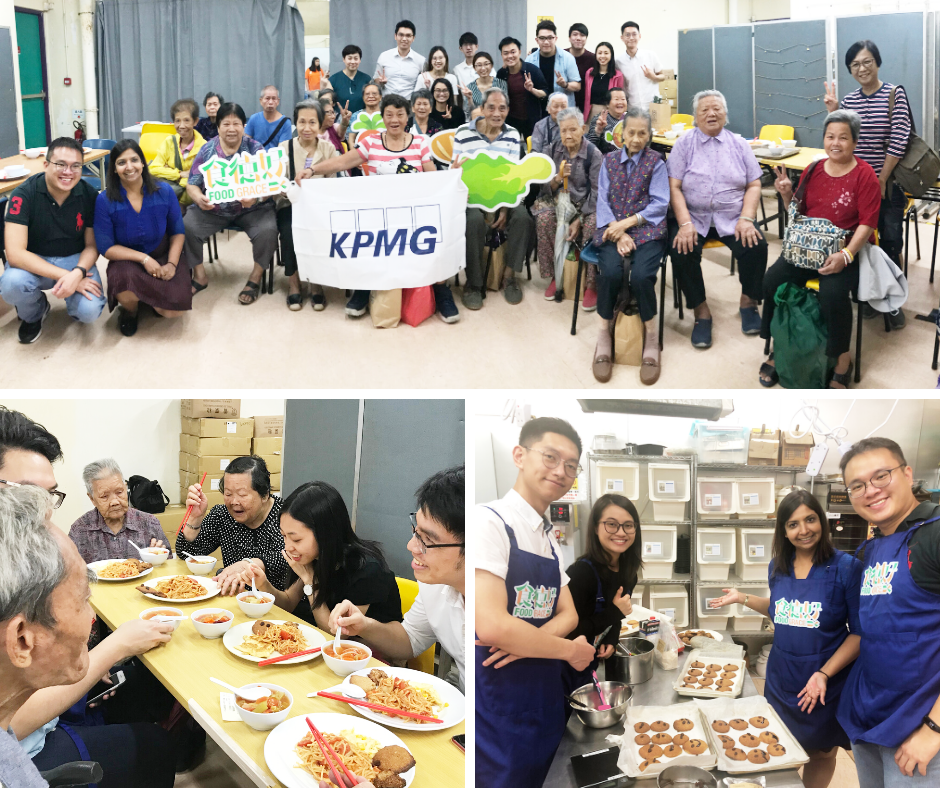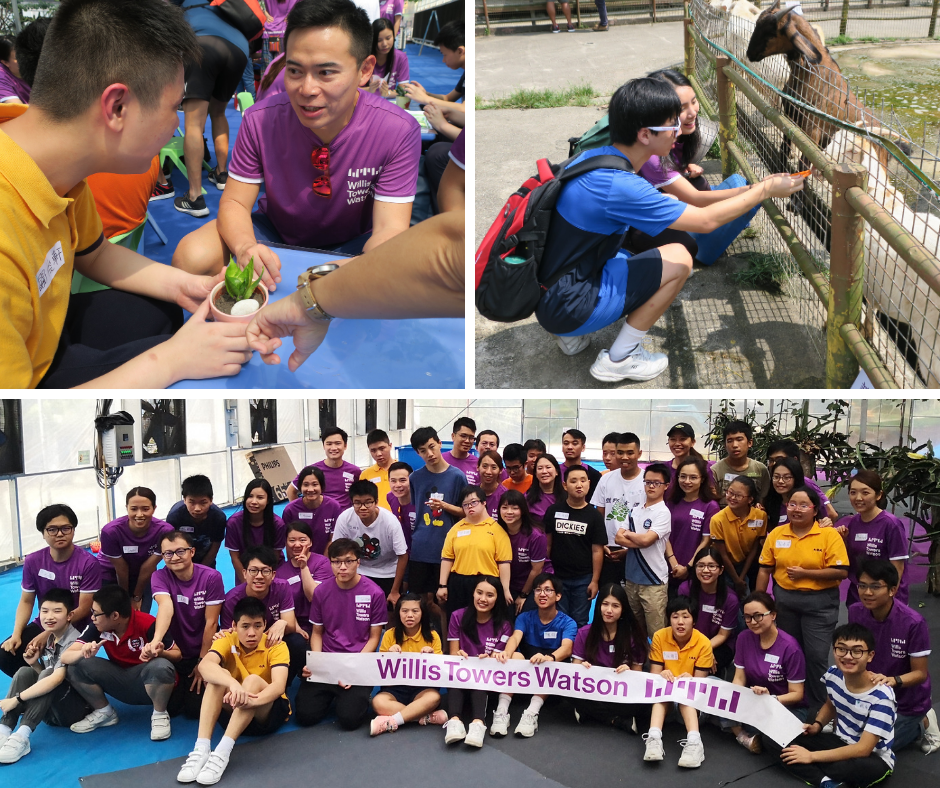 Willis Towers Watson - Organic Farming Activity
Volunteers from Willis Towers Watson spent time experiencing organic farming with students with disabilities. Volunteers accompanied students on a farm tour and assisted them with activities such as planting crops and feeding animals including sheep, rabbits and fish. This program provided an opportunity for volunteers to interact with the students and help them develop their interpersonal skills. And everyone learned about the importance of sustainability and environmental protection. BIG thanks to the dedicated volunteers for their #handson work with students at the farm!
Harbourvest Partners - Bowling Activity
Enthusiastic volunteers from Harbourvest Partners spent a fun-filled day bowling with students, empowering them to engage in the sport and using the opportunity to enhance their English language skills. This activity helped the students to build confidence, broaden their exposure and challenged them to try new things. It was a wonderful learning experience with lots of smiles all around. HUGE thanks to the volunteers for their energy and commitment. A wonderful way to give back to our community!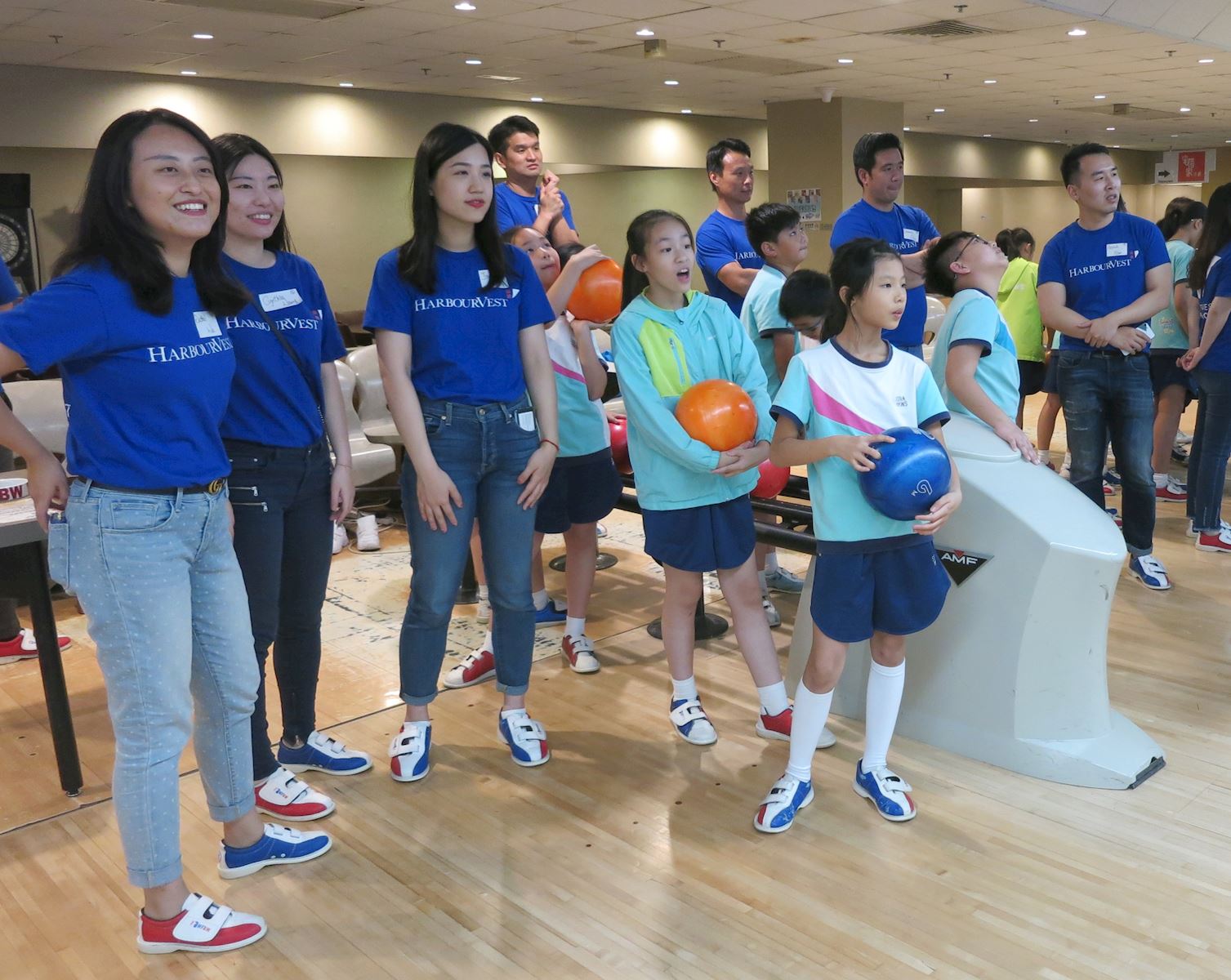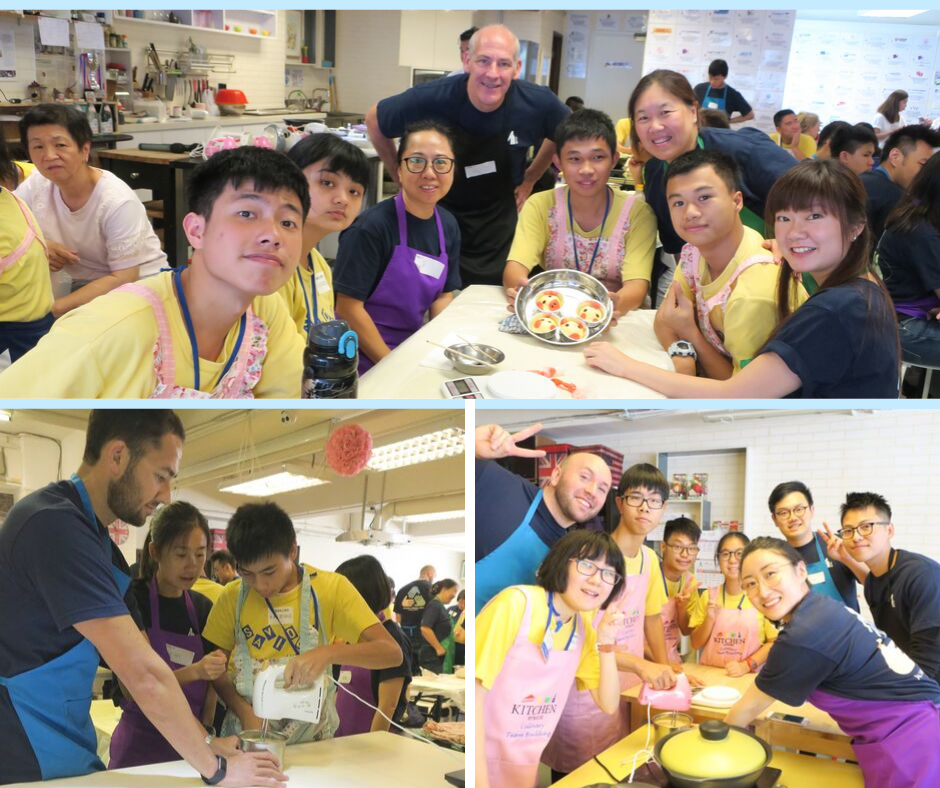 Alvarez & Marsal - Cooking Workshop
Dedicated volunteers from Alvarez & Marsal spent a fun morning cooking with 39 students with intellectual disabilities. Volunteers assisted students in the making of delicious steamed cakes and both groups were able to spend time getting to know each other over the workshop and lunch. Once ready, students tasted their cakes and were excited to take their final products home to share with their families. This program was a wonderful opportunity for students to develop their interest in cooking and strengthen their self care and interpersonal skills. BIG thanks to all the volunteers – what a wonderful way to give back!
The American Club - Arts and Crafts Upcycling Program
Families from The American Club Hong Kong hosted local residents from the Ho Kwok Pui Chun Social Centre for the Elderly for a morning of up-cycling arts and crafts. Recycled glass and plastic bottles were turned into jellyfish and mosaic lamps for both the elderly and children to take home - just in time for a lantern festival! Big thanks to The American Club for their commitment to sustainability and educating young members!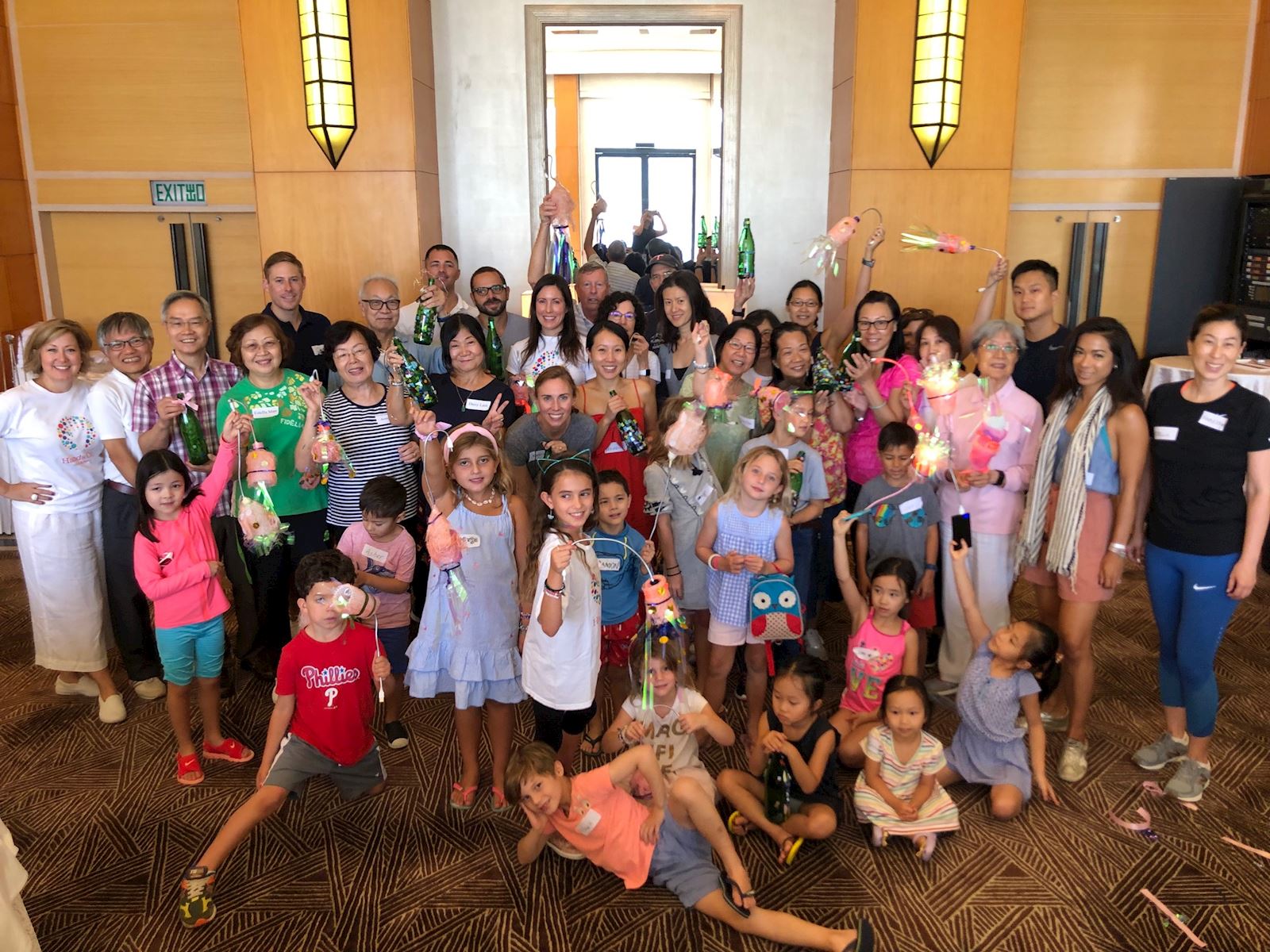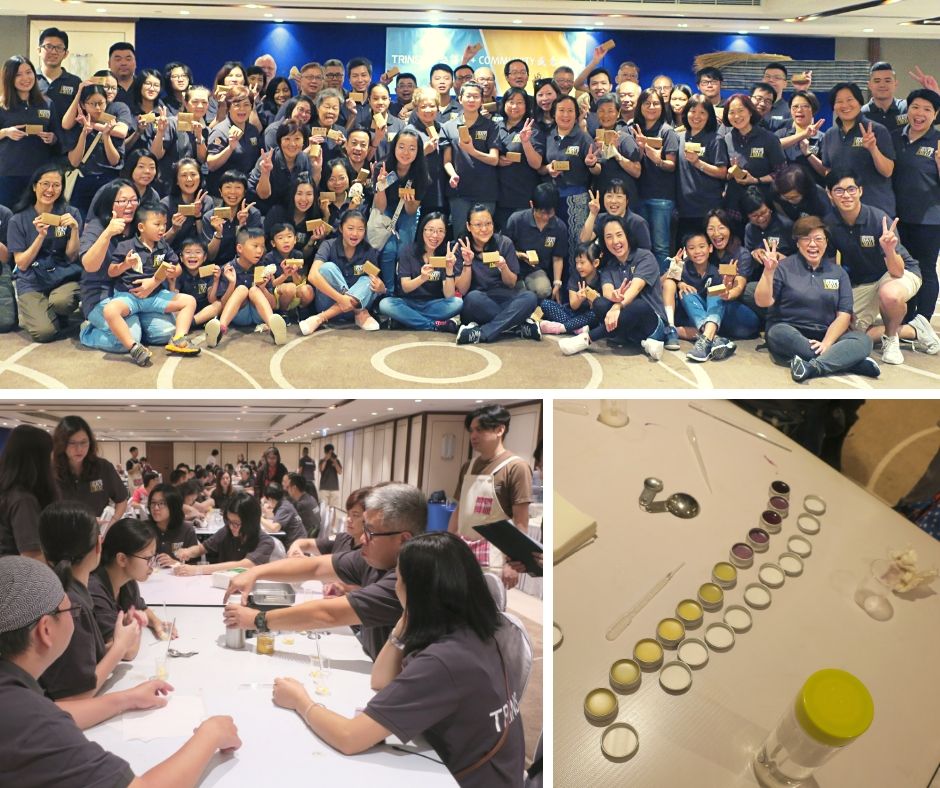 Trinseo - Eco-friendly Workshop
Volunteers from Trinseo participated in an eco-friendly workshop where they made mosquito balm and aroma sachets using dry herbs and other natural materials. They worked together to make over 200 packets of balm to be donated to an elderly center in our community. As part of the experience, everyone learned about the benefits of natural ingredients and gained a better understanding of responsible consumption. Some individuals even wrote cheques for the centre to help improve services for the elderly. A BIG thank you to all the volunteers for their contribution!
BlackRock - Textile Upcycling Program
BlackRock volunteers spent a productive day upcycling unwanted t-shirts into beautiful potholders. Volunteers were surprised at how quickly they were able to learn how to transform fabrics - that would have otherwise ended up in landfills - into quality products for daily use. Their wonderful creations using an array of colours, patterns and shapes were then given as gifts to elderly citizens in our community. Thank you to all the volunteers for their contribution. What a fantastic way to help our environment and show care to those in need!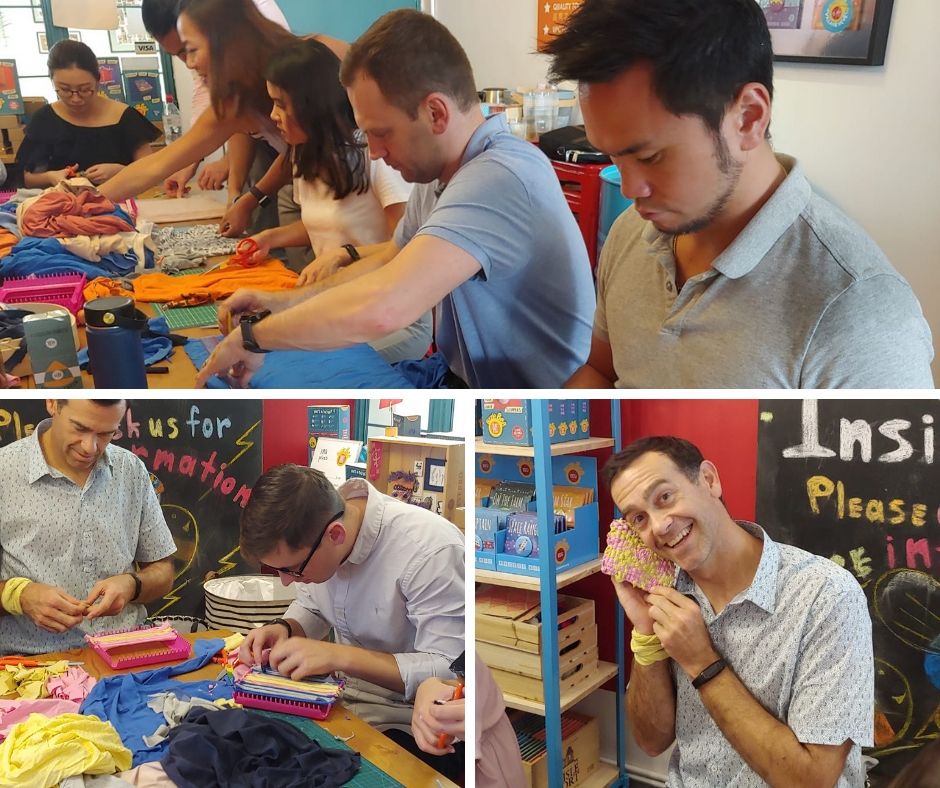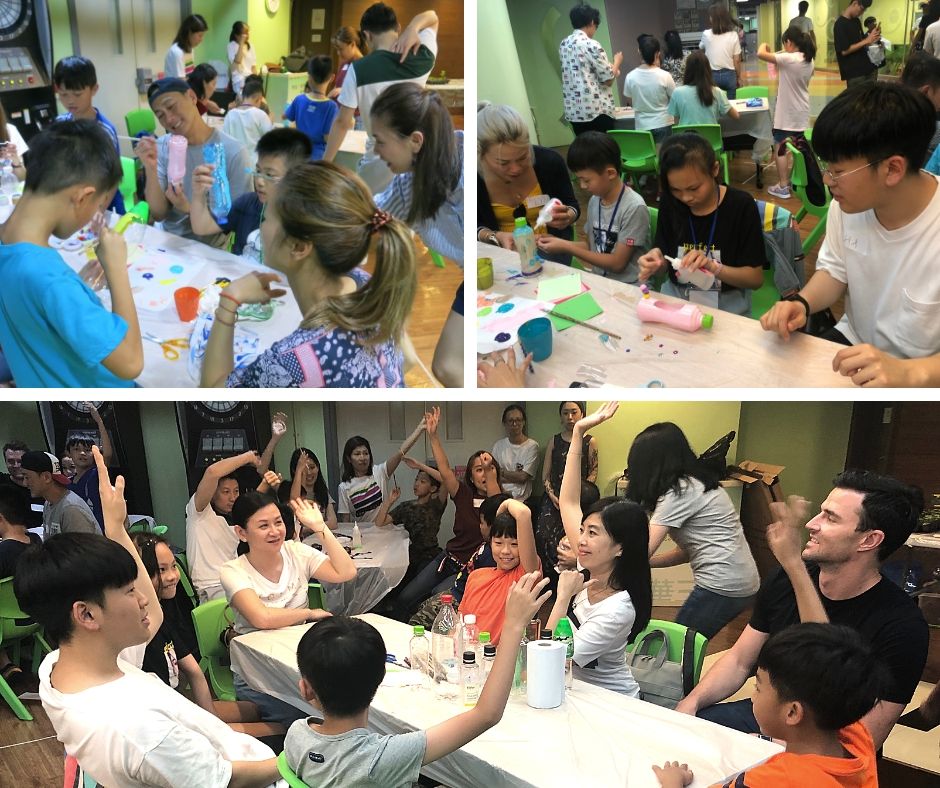 PVH - Plastic Upcycling Workshop
Enthusiastic volunteers from PVH spent a fun-filled afternoon working on a creative upcycling activity with children from low income families. Together the volunteers and their young buddies transformed plastic bottles, which would have otherwise ended up in landfills, into beautifully decorated potted plants. Everyone learned about the importance of protecting our precious planet and PVH volunteers were able to get to know the children and gain insight into some of the challenges they face. Thank you to all the volunteers for their support!
Telstra STEM Tech Fun Day
Telstra Hong Kong recently held a STEM Tech Fun Day in their office for students from the Sam Shui Native Association Huen King Wing School. Primary school students attended the Tech Fun Day and had the opportunity to experience how engineering, coding and computing can be learnt as a modern language. All the STEM tools that were used on the day, including 65 Chromebooks purchased by Telstra, were donated to the school to support the development of their STEM Curriculum. Thank you to Telstra for their incredible generosity and to all the volunteers for sharing their expertise to encourage a brighter future for children in our community.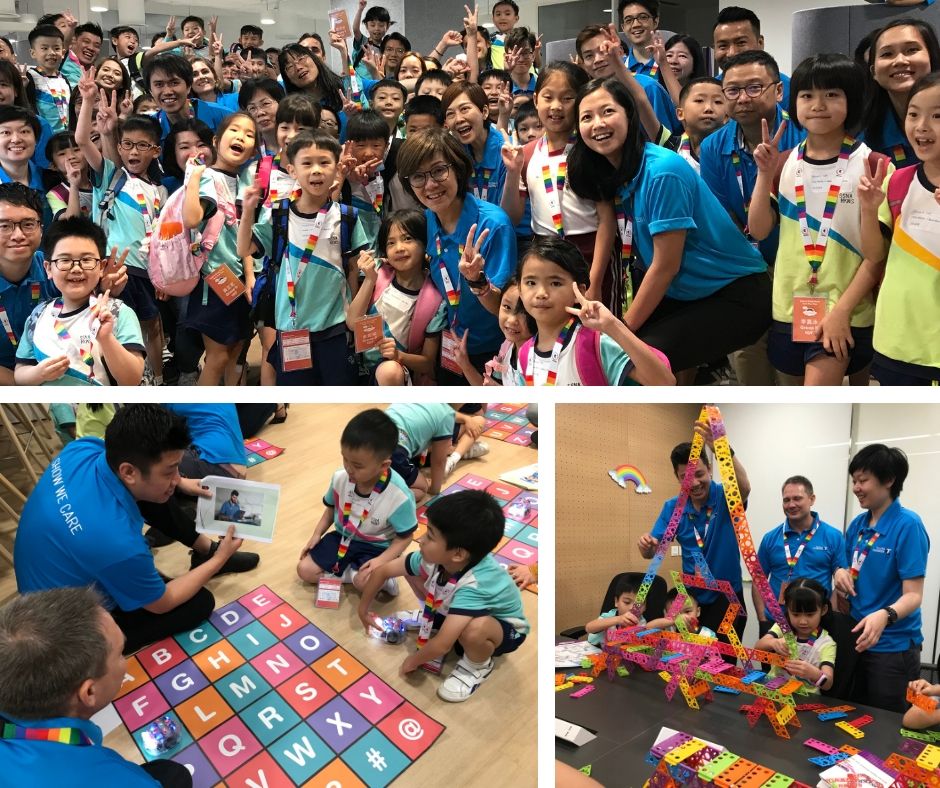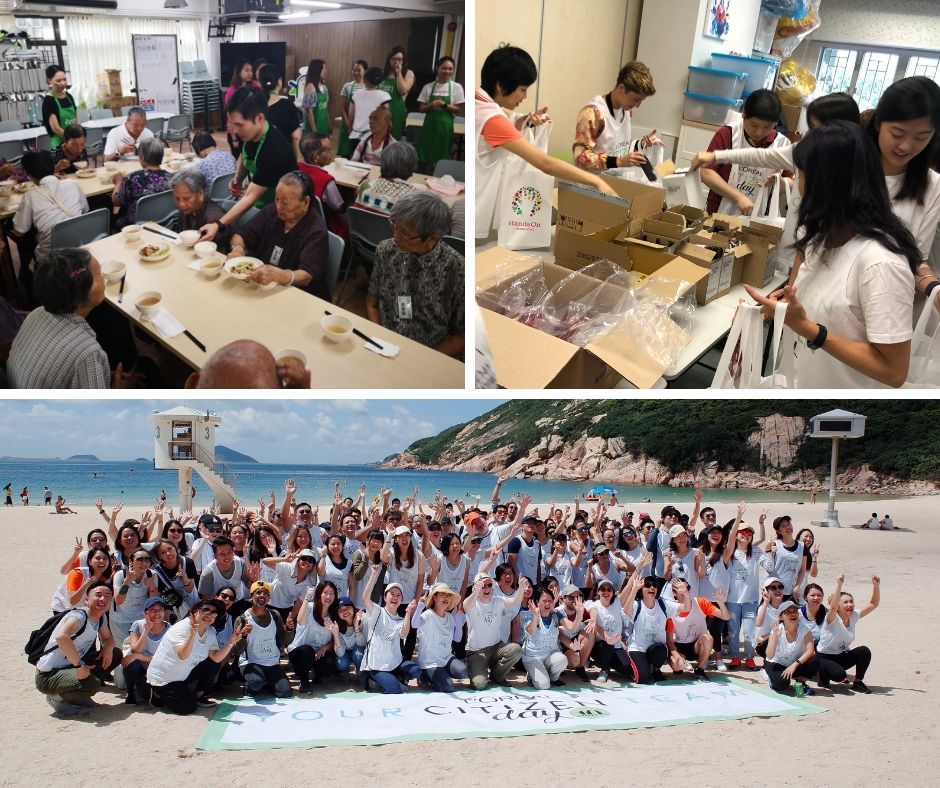 L'Oréal Citizen Day 2019
Volunteers from L'Oréal engaged in a total of 13 activities as part of their 2019 L'Oréal Citizen Day. The programs involved preparing care packs and conducting home visits for elderly citizens, sorting donated books, appliances and clothing for redistribution to the underprivileged through the Crossroads Foundation, rolling up their sleeves for a clean up at Shek O Beach and joining community kitchens to pack meal boxes and serve food to the needy with Food Angel. A fantastic way to give back to the community!
Aon - 2019 Annual Party Community Day
Aon Hong Kong once again partnered with HandsOn to host an annual party featuring a company-wide volunteer event. 377 Aon volunteers put their heart and soul into working with students across 15 different activities including, collaborative games, educational eco-friendly workshops and arts & crafts. This allowed 415 underprivileged students to enjoy a very special afternoon of hands on English learning through a series of enriching activities. Thank you to all the volunteers for their enthusiasm in giving back to the community!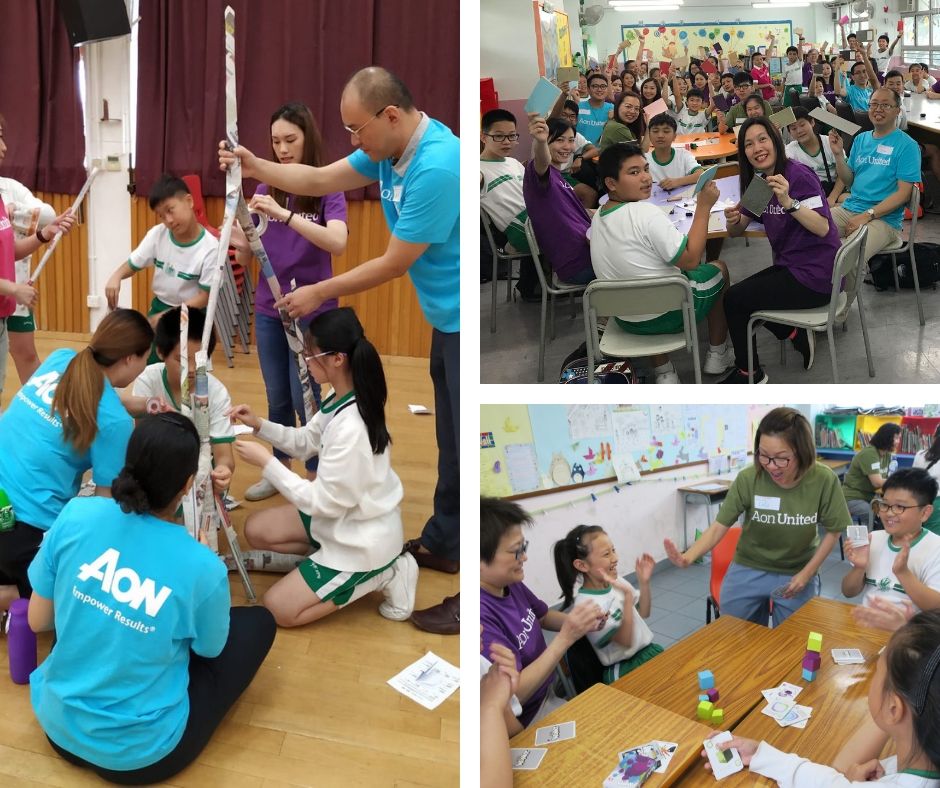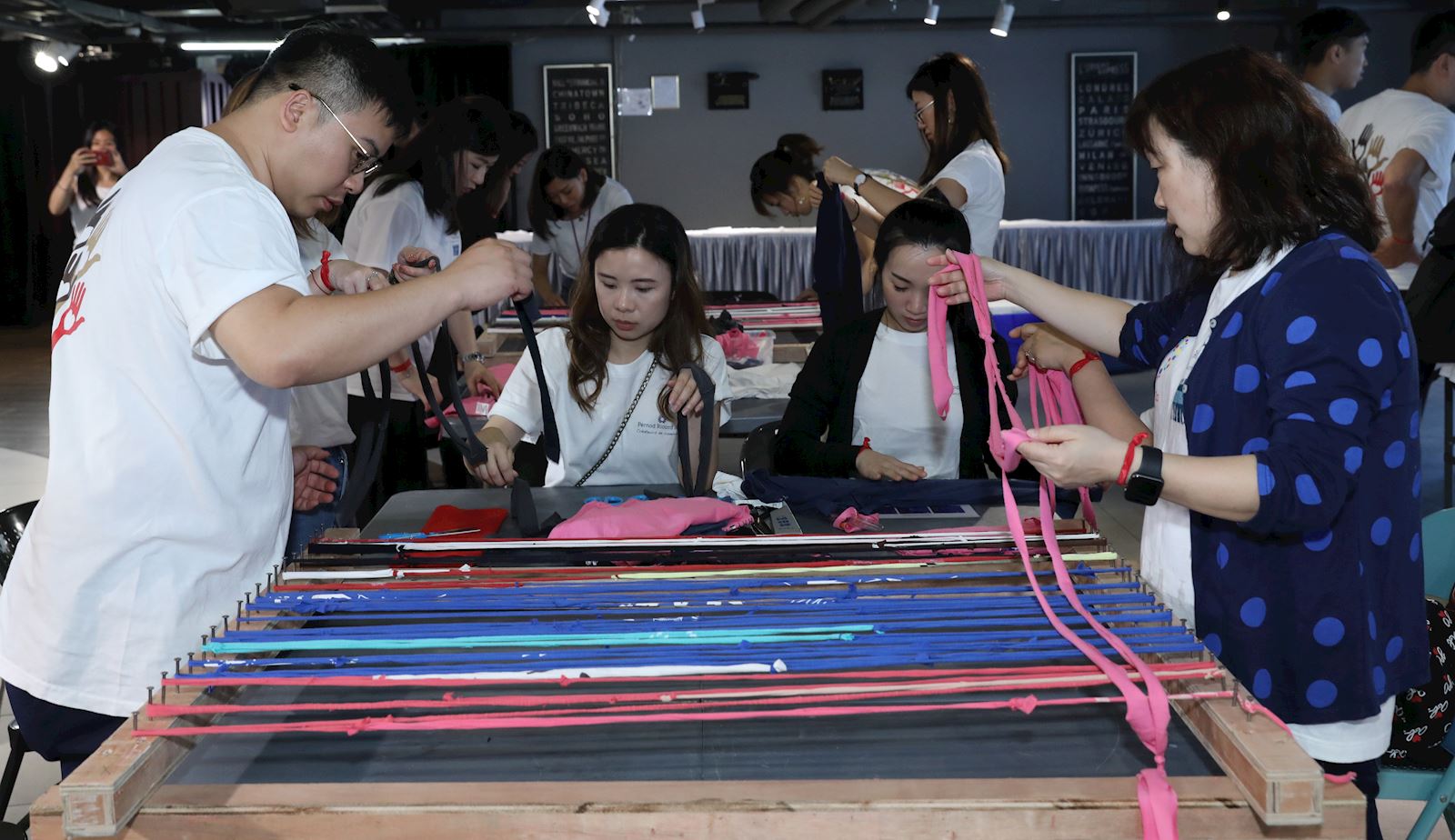 Pernod Ricard - Upcycling Program
Volunteers from Pernod Ricard rolled up their sleeves to give Hong Kong's discarded textiles and glassware a second life. 180 enthusiastic volunteers spent a total of 360 service hours producing 5 kindness mats, 50 potholders, 12 bath mats and 27 glass lamps to be donated to the homeless, elderly and underprivileged individuals in Hong Kong. This experience highlighted the seriousness of Hong Kong's household and commercial waste problem and inspired volunteers to think of innovative ways to conserve resources in their daily lives.
Serve-a-thon 2019
Hong Kong's business community recently came together in support of the local community when 29 corporate teams headed out to serve during Serve-a-thon. Program highlights included volunteers from Johnson & Johnson Family of Companies supporting children from families undergoing psychiatric rehabilitation and guiding low-income individuals during eye examinations; while volunteers from Marriott Bonvoy collected, assembled and delivered necessity items for isolated elderly and students with disabilities; and team Prudential accompanied a group of elderly to visit the Xiqu Centre, spending quality time together during a guided tour. Thank you to all the teams that gave their time during our community service week!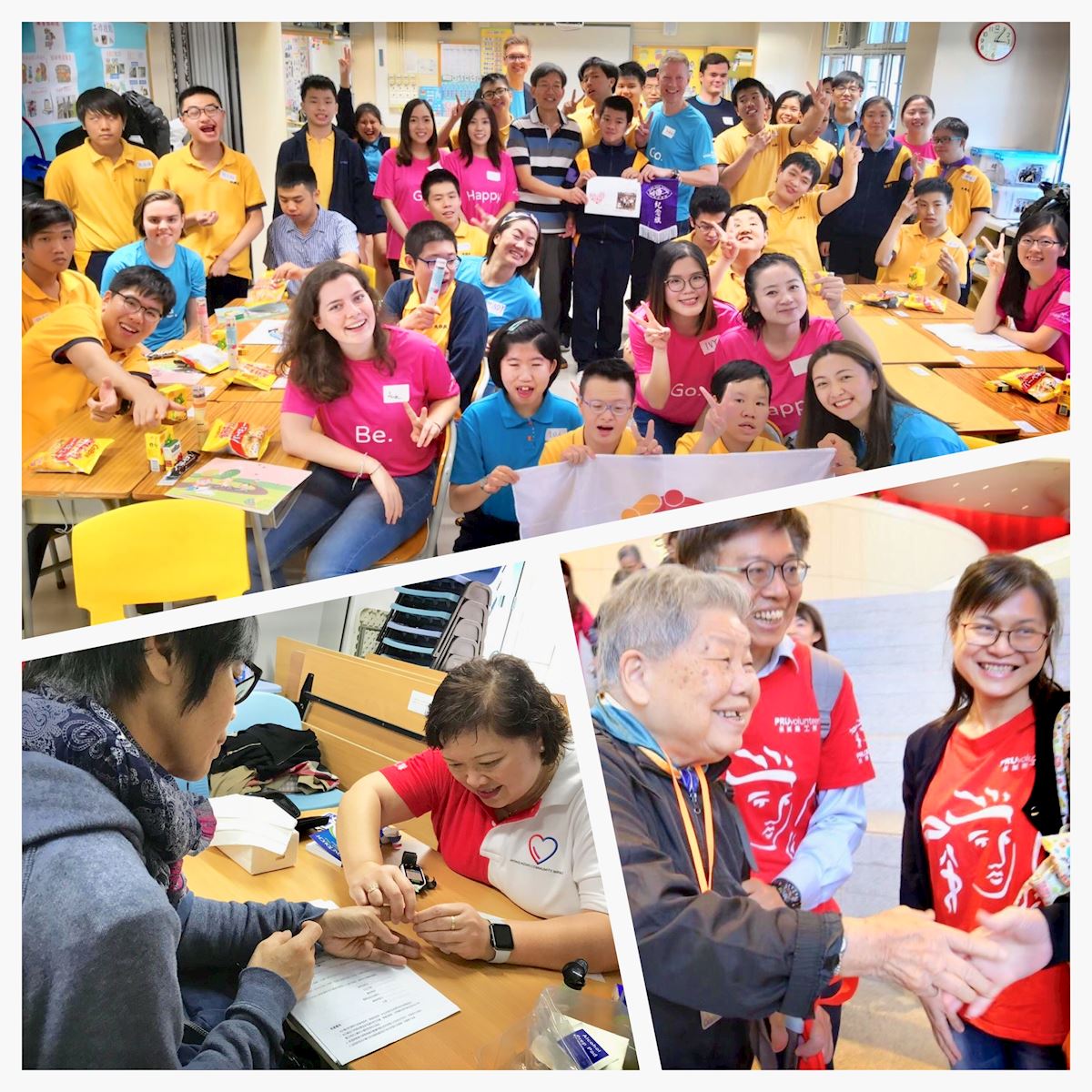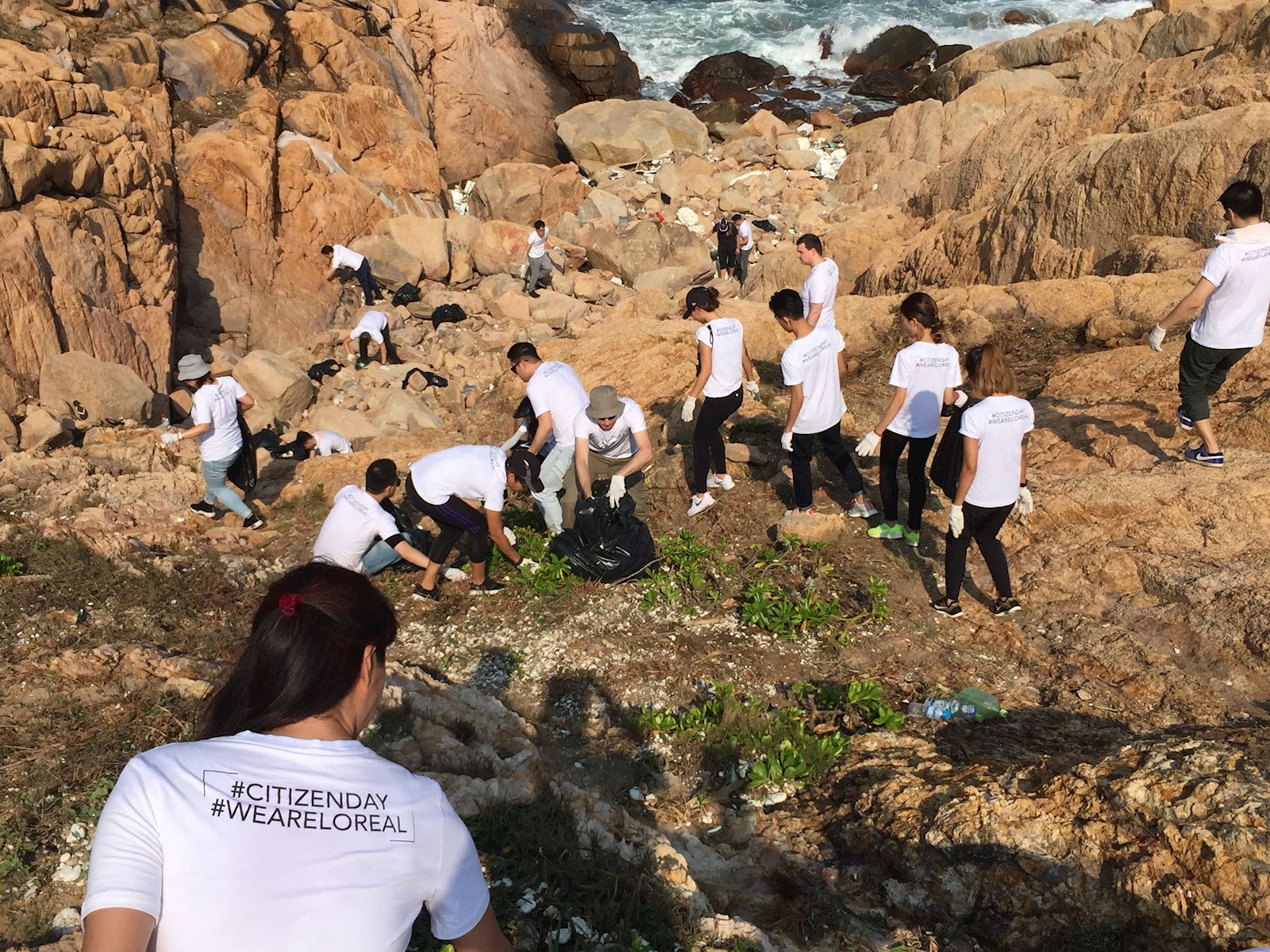 L'Oréal Citizen Day 2018
On September 27th the HandsOn team kicked off the first of 18 service programs in celebration of L'Oréal Citizen Day! A volunteer team of 56 L'Oréal office and frontline staff dedicated their afternoon to clearing a massive 325.95kg of trash and debris from Po Toi Island—a considerable effort after the devastation left by Typhoon Mangkhut. By the end of October close to 500 L'Oréal volunteers had served at activities across the city. Programs ranged from supporting students with disabilities on outings and recycling soap for disadvantaged communities, to serving food in community kitchens—and everything in-between!
Bloomberg – Making Eco Gifts for Elderly
68 volunteers from Bloomberg spent a lovely evening helping make eco incense as gifts to elderly living in Kwu Tung, Sheung Shui, where most elderly live alone. These handmade incense are made with all natural ingredients that are safe to use in family homes, and aren't toxic like normal mosquito incense made with more harmful substances. Thank you to the dedicated volunteers!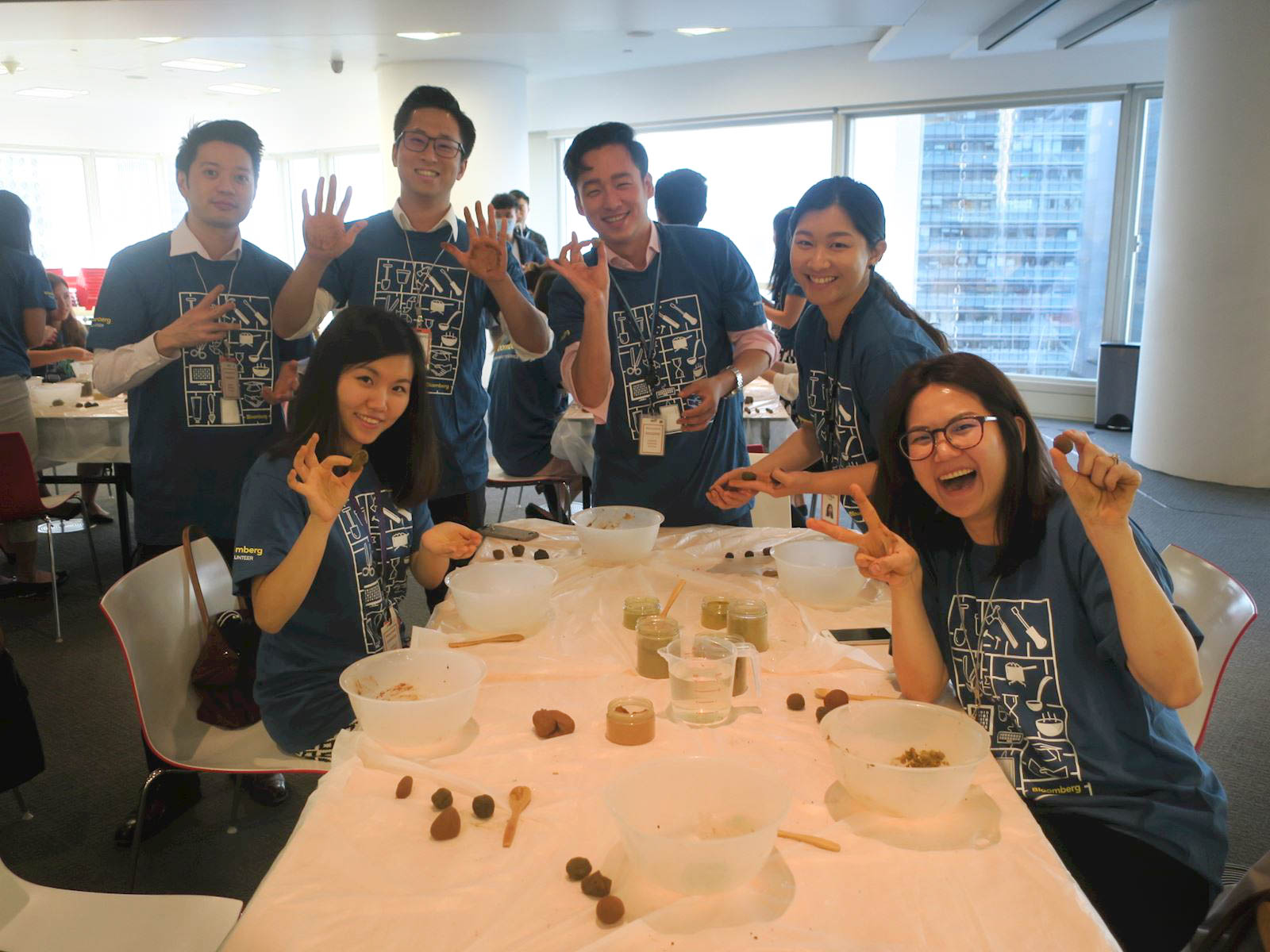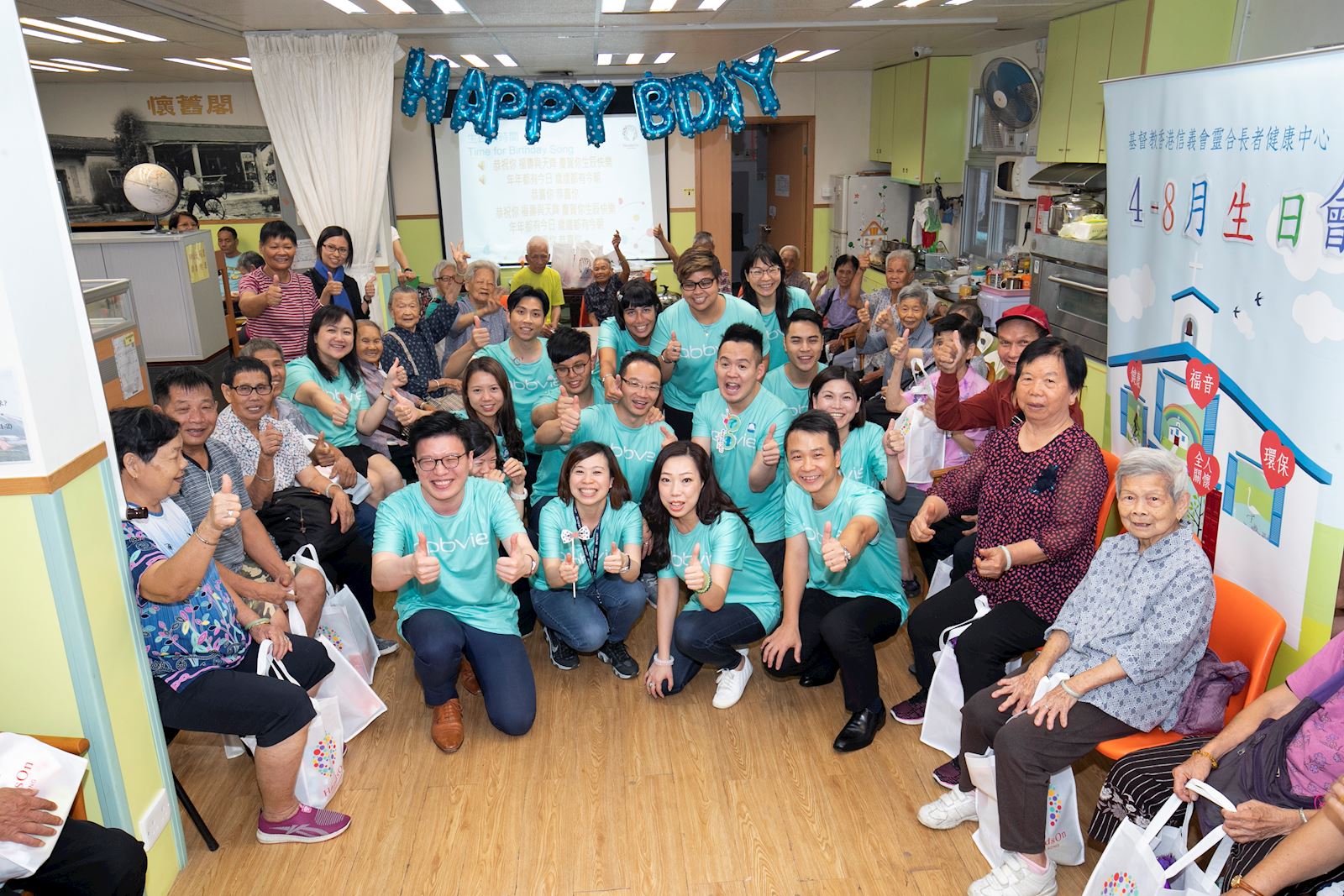 AbbVie – Dragon Boat Festival and Birthday Party with Elderly
Holidays can be a lonely time for the isolated elderly. In June, 17 dedicated volunteers from Abbvie visited an elderly center in Sheung Shui to celebrate Dragon Boat Festival and their birthdays with them as part of their Week of Possibilities campaign. They enjoyed a happy afternoon with lunch and games with the elderly, and brought bright smiles to all of their faces. Thank you for giving back to the community!
China Everbright – Mural Painting with Students from an Under-resourced School
Cross-boundary students living in Mainland China often have less exposure to the different life and career paths in Hong Kong. Volunteers from China Everbright shared a wonderful afternoon with students at an under-resourced school in May, and painted bright and colorful murals with the students. This not only helped brighten the outlook of the school, but also allowed the students to learn more about Hong Kong!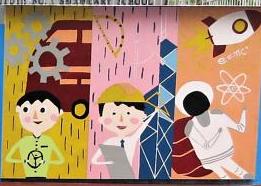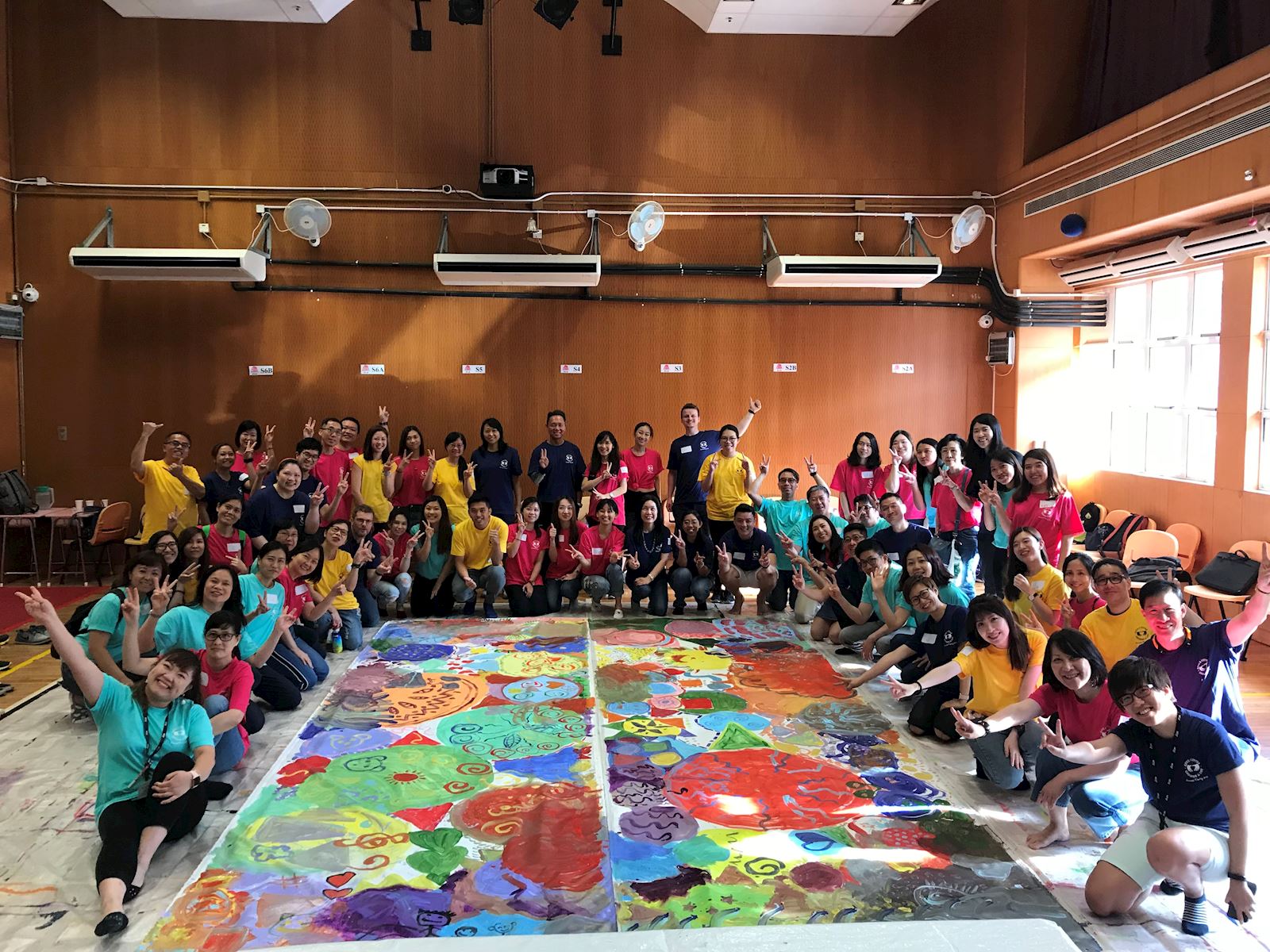 Aon – Annual Party Community Day
This May, Aon Hong Kong decided to host an Annual Party with a difference for their staff—they teamed up with HandsOn and used the opportunity to get most of the office out serving the community! Over 400 staff spread across HK to join 12 different activities in support of local NGOs—they visited our city's isolated elderly, took children with disabilities on a special outing, recycled soap for disaster-struck communities, cleaned debris off an unmaintained beach and more. Through the different projects, they helped over 240 beneficiaries and contributed to environmental conservation as well!
American Express – Tree Care Program
48 AMEX volunteers celebrated Earth Day together through an ecological restoration program, working on tree maintenance on Lantau Island. The volunteers completed different tasks, including fertilising, mulching and watering trees, and collecting data to monitor the trees' progress and impact along two slopes. This meaningful event helped the volunteers gain an understanding of reforestation in Hong Kong and a greater awareness of our natural environment, with an emphasis on the importance of wildlife protection.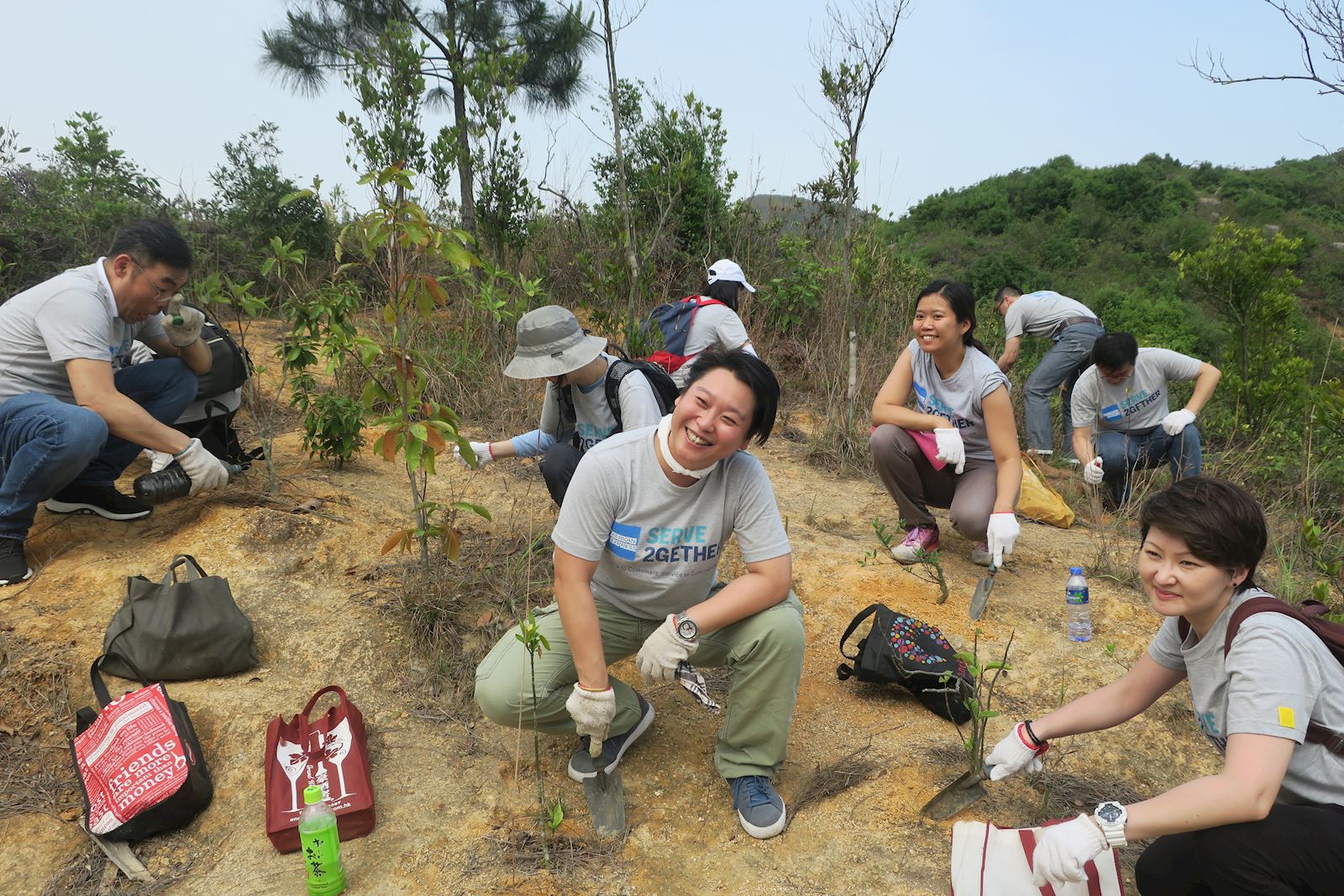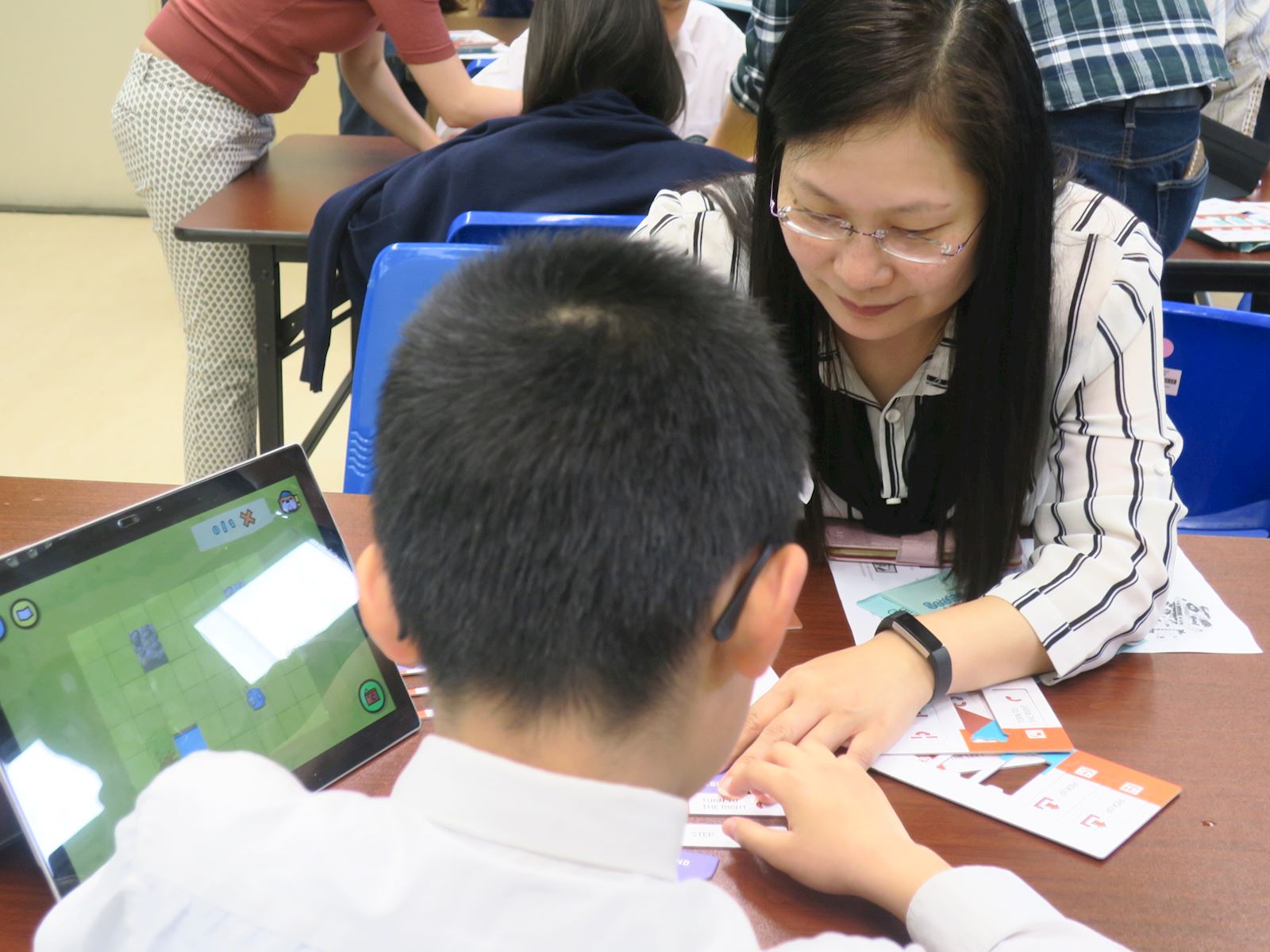 MetLife – Computer Science Unplugged for Students with Intellectual Disabilities
STEM Education is a specified curriculum for students to learn four major disciplines - science, technology, engineering, and mathematics. 15 dedvoted MetLife volunteers visited Saviour Lutheran School and joined a class of students with mild intellectual disabilities to enjoy a tech fun afternoon that introduced them to STEM concepts. The experienced STEM education facilitators guided students to learn basic programming concepts such as loops, conditionals, variables or functions with command tiles through a game called Scottie Go. Although some students experienced some challenges and frustration as they played, the MetLife volunteers showed great kindness by patiently guiding the students to set goals and write commands in order to set Scottie in motion.
AIA – Art Workshop for Students with Intellectual Disabilities
The leaders of tomorrow have to be more than just capable – they also have to be socially responsible and strive to bring positive energy into their communities. AIA Foundation Young Leaders Development Programme (YLDP) aims to empower and equip our young future leaders. Just recently, local university students involved in the program took part in a tie-dye workshop facilitating children with intellectual disabilities to create colour-patterned tie-dye fabric using environmentally-friendly materials. Students showed incredible kindness and patience in the process of helping children with their craft-making. The children were also extremely excited about their final work of art and greatly appreciated the support of their student mentors.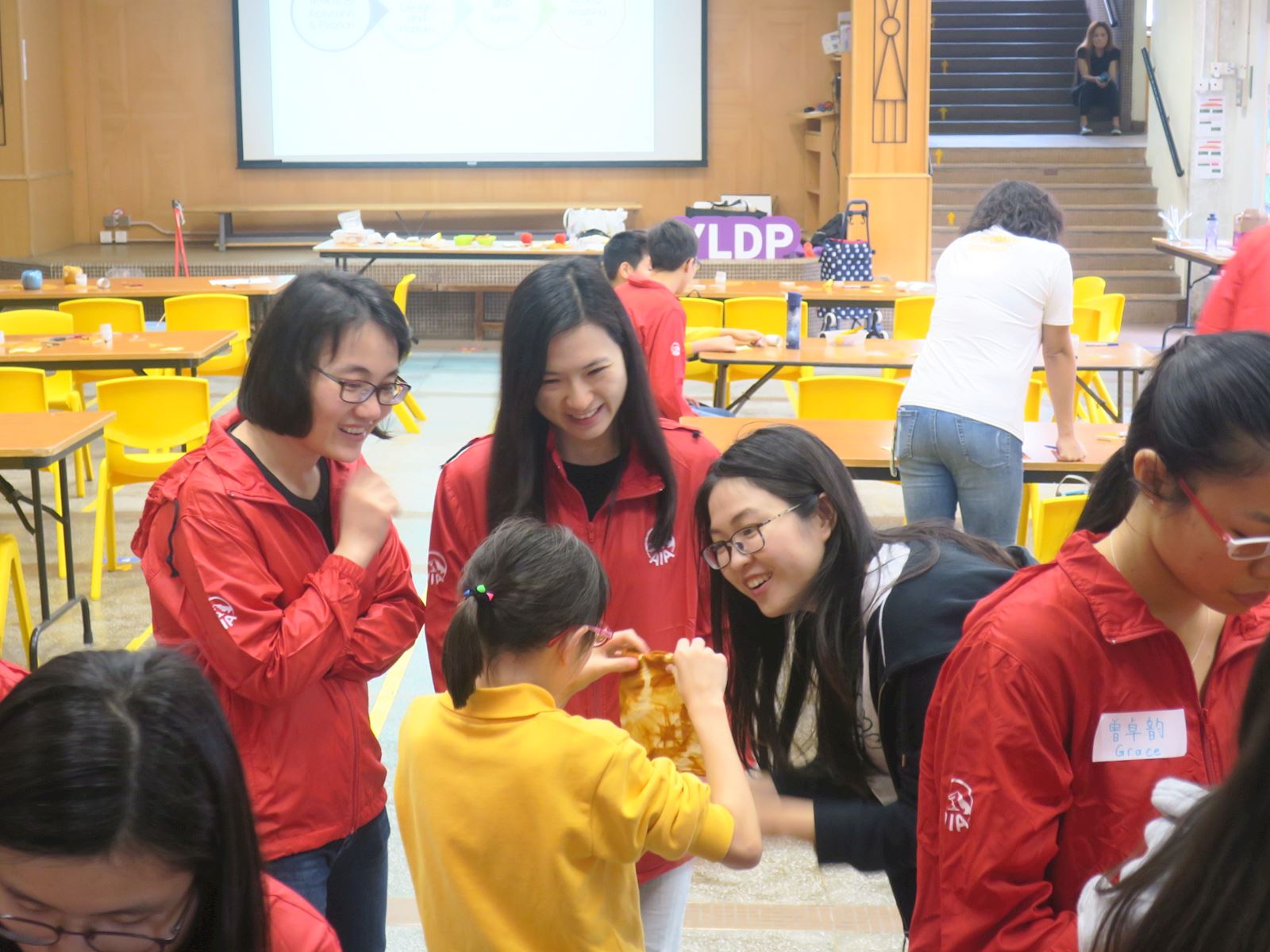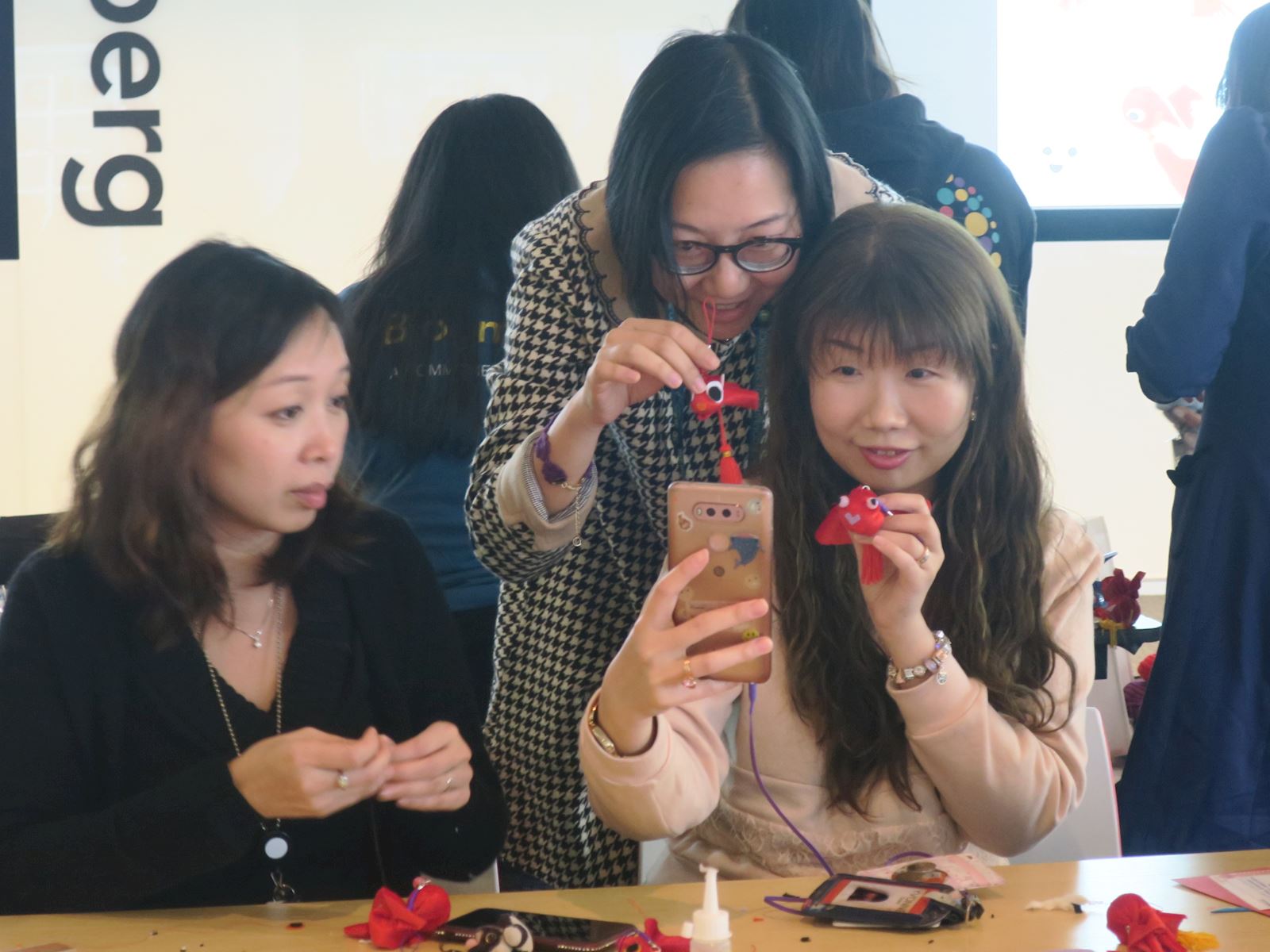 Bloomberg – Making Gifts for Elderly to Celebrate Chinese New Year
81 devoted volunteers from Bloomberg helped to make charms and pack gift bags for 100 elderly citizens who live in an under-resourced district of Hong Kong. Fish charms symbolise abundance, luck and good fortune in Chinese culture, which make it a perfect Chinese New Year gift. The volunteers showed compassion and warmth for the elderly recipients by giving their time and dedication to prepare individual gift packs, each one including a hot water bottle, noodles, rice, cooking oil along with sweet lavender scented fish charm. This meaningful event helped to remind the elderly – many of whom live alone and without family around to celebrate with – that they are remembered and supported at this special time of year.
AIA – Celebrating the Lunar New Year with Hong Kong's elderly citizens
14 exceptional university students have been out serving the community recently as part of the AIA Foundation Young Leaders Development Programme (YLDP) they are involved in. YLDP aims to shape youths to become socially responsible leaders of tomorrow. One of the programme activities saw them celebrating Chinese New Year with 83 elderly citizens at their local community centre. The volunteers hosted a special party for these elderly, many of whom live alone and may experience feelings of loneliness during special times of the year like this. The party featured Lunar New Year themed games and every guest left the party with a gift bag of food items, warm clothing accessories and handwritten notes from the students.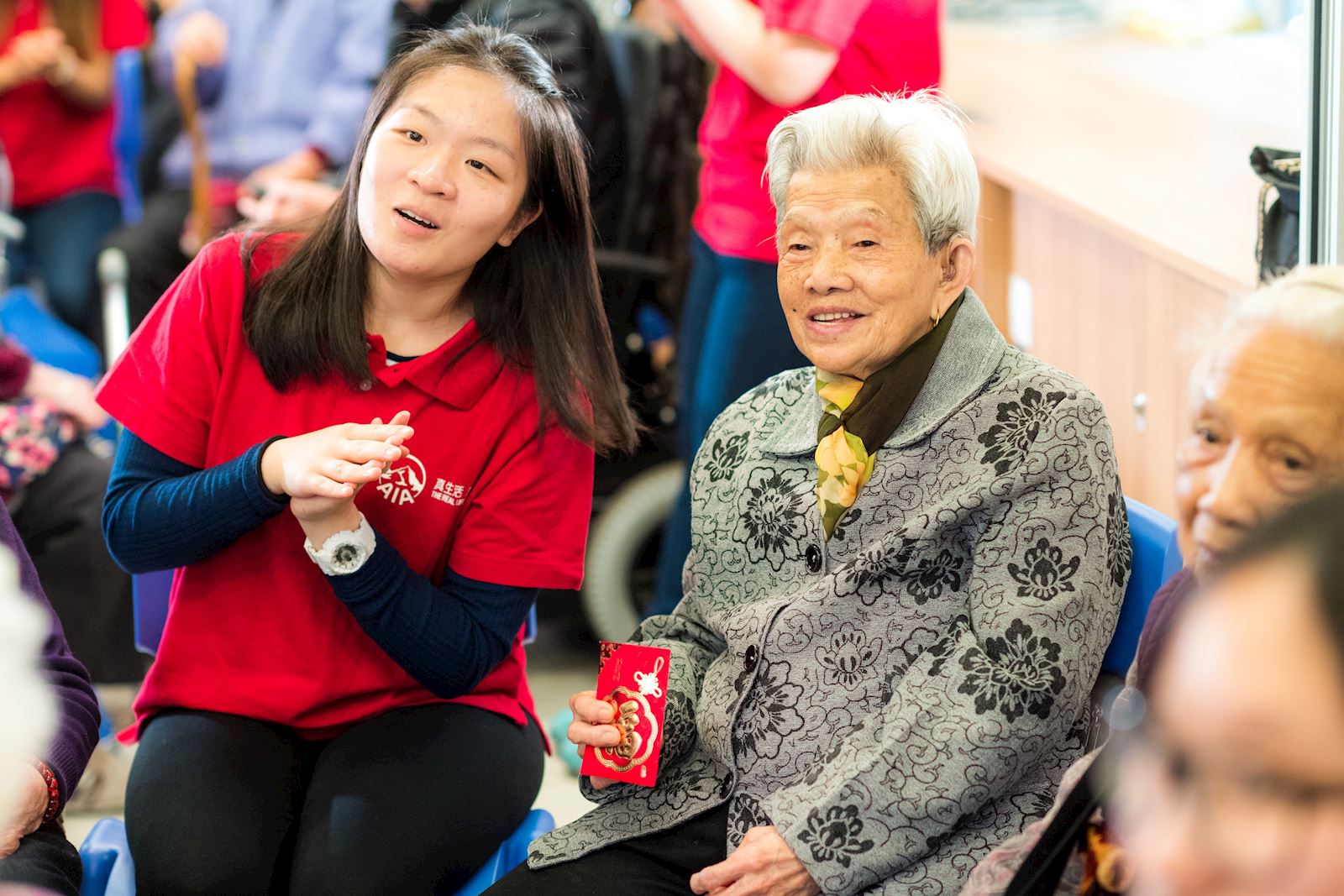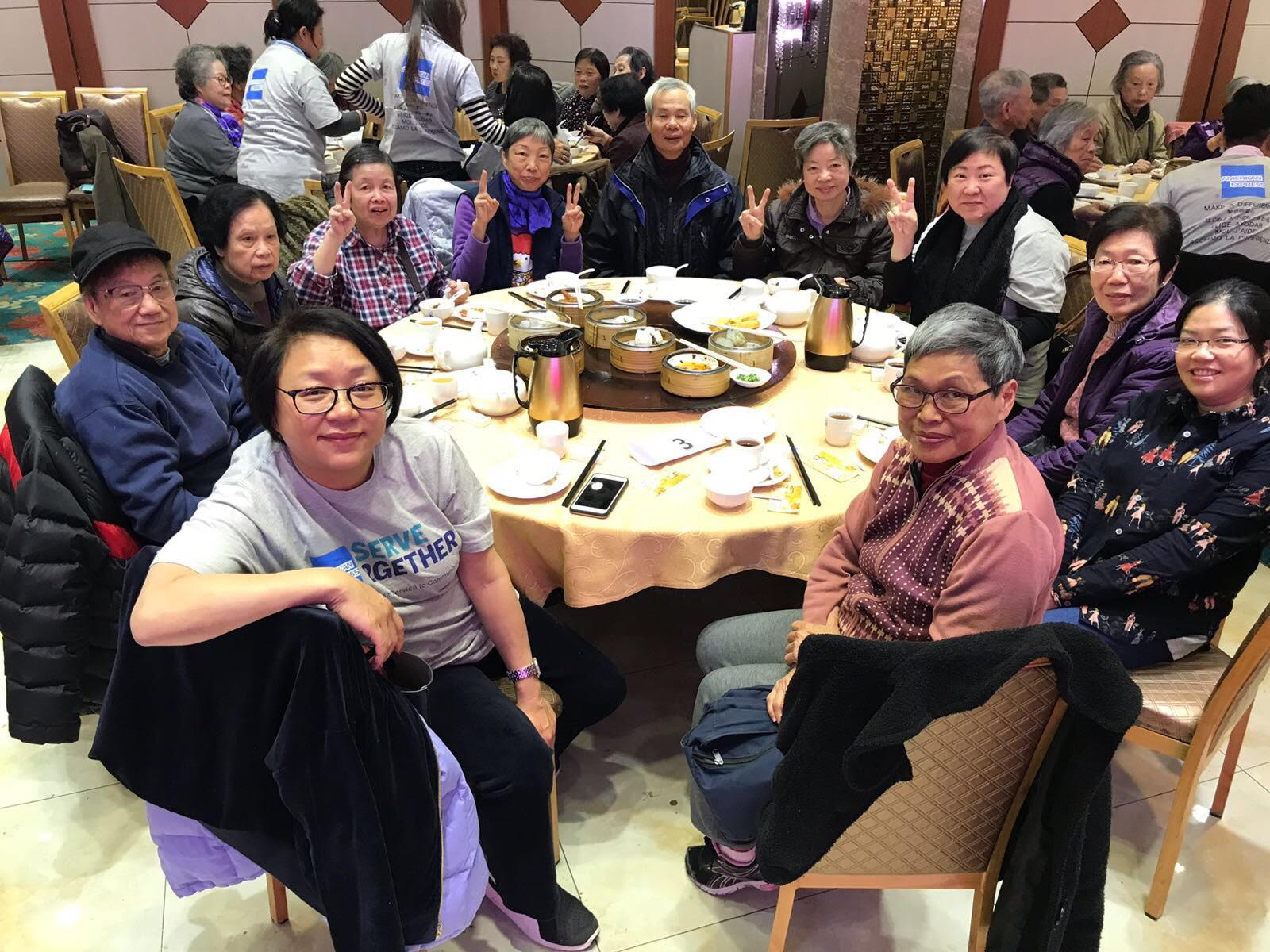 American Express – Spreading joy in the community during the 'Season of Giving'
American Express volunteers went above and beyond to support the local community in the lead up to the holiday season, taking part in five activities in support of several wonderful Hong Kong NGOs:
- In October 24 Amex volunteers did their bit for the fight against food waste by packing 2,000 meal boxes in the Food Angel kitchen using discarded but nutritious food items;
- In November 20 volunteers joined a day camp for 6-10 year old children from under-resourced families served by The Boys' and Girls' Club Association to help develop their self-esteem and communication skills (they even built catapults together!);
- Later that month 25 volunteers headed to the Food Angel kitchen to help sort and prepare around 550kg of vegetables to be included as part of lunchboxes for people in need;
- At the start of December AMEX volunteers gave their time at New Life Interactive Farm to prepare eco-friendly amenity kits for gifting to underprivileged elderly along with hand-written Christmas cards sending each of them warm wishes;
- AMEX ended their wonderful community service for their year with a very special yum cha gathering to celebrate Winter Solstice, bringing holiday joy to 80 elderly citizens from the HKMEA Jane Shu Tsao Neighbourhood Elderly Centre.