Diana Choi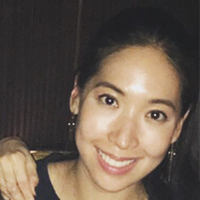 Can you introduce a bit about yourself like your name, and what are you doing currently?
My name is Diana Choi, and I'm currently a volunteer leader at Bethune House, a women's shelter for displaced migrant workers in Hong Kong. We meet on a weekly basis to make handicrafts together to be sold at local churches and schools.
How did you get in touch with HandsOn Hong Kong?
I was looking for volunteer opportunities in Hong Kong, and stumbled upon the HandsOn website whilst I was doing my research.
What drive you to provide volunteer service to the community?
I've always been a firm believer of giving back, and have been involved in some form of community service since high school until now, which has been nearly 15 years. The benefits of volunteering are manifold – for instance, you can share existing talents and gain new perspectives, or meet new people and learn about teamwork – but the most rewarding aspect is that the work you do is impactful. The impact can be as immediate as putting a smile on someone's face, or as long-lasting as helping someone gain new skills and confidence.
What is the impact of your volunteer work?
The most significant and discernible impact would be uplifting the spirits of the women we work with. You can tell they really appreciate our presence and listening ears, and treating them as peers and not as mere domestic workers.
If you would need to recommend others to join HandsOn Hong Kong, what are the reasons?
HandsOn provids a plethora of volunteer opportunities at various organizations. Whether you are new to volunteering and wish to explore a variety of volunteer work, or you have specific interests and groups you would like to be involved with, HandsOn is an excellent platform that lets you tailor your very own volunteer program depending on your personal interests and schedule.
Any interesting story or touching moment you had in your volunteer work experience with HandsOn Hong Kong?
We had a first-time volunteer once who didn't speak any English. She was also new to handicraft-making, but picked up very quickly. Soon, all the other ladies were asking her to teach them as well. Although they could barely communicate and only interacted through simple body gestures, both sides showed eagerness and appreciation throughout the process. This story was particularly memorable because it shows that human affections and respect can transcend language and cultural barriers.
Any other suggestions you want to share with our HandsOn Hong Kong volunteers, supporters, and other readers?
One of the suggestions I have for volunteers is to try a variety of programs if you're new and unsure what type of community service or groups are of interest to you. Once you've found an organization or program that you feel strongly about, don't be afraid to become a volunteer leader. It doesn't require a lot of work, mainly some of your time and your enthusiasm!
Be the Change. Volunteer.