Emma Ngai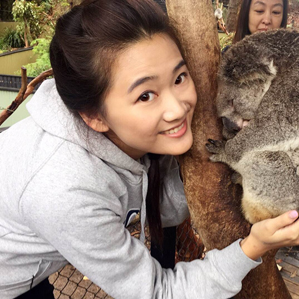 Can you introduce yourself, and tell us what are you doing currently?
My name is Emma Ngai, I graduated from University of California, Davis (a.k.a. UCD) with an Economics degree. I am currently working as a Recruitment Consultant in Hong Kong.
How did you get in touch with HandsOn Hong Kong?
My friends introduced HandsOn Hong Kong to me at first. I thought it will be very complicated to register until I actually tried it once. The system is actually quite user-friendly and I was able to register easily.
What drives you to provide volunteer service to the community?
I had some experience in volunteering service when I was studying in United States. I would recommend to try it once and you will notice that many people need our help or caring in the society. The satisfaction after each volunteer work is one of the main reasons that drives me to continue the service.
What is the impact of your volunteer work?
I tried several kinds of volunteering work through HandsOn Hong Kong. Each program has their own target group. It helps building up my confidence when I helped the others. Also, after I tried the volunteer service, I found myself becoming more positive, living a happier, more optimistic, and meaningful life.
If you would need to recommend others to join HandsOn Hong Kong, what are the reasons?
I have already persuaded two of my friends to try the volunteer service using HandsOn Hong Kong. I told them it can establish strong relationships, build confidence, communication, leadership, teamwork and time management skills.
Any interesting stories or touching experiences with HandsOn Hong Kong?
The most unforgettable experience was an event called "Help at Outing to Shek-O Beach" for children with Intellectual Disabilities. It was held on a cloudy day but the center did not want to disappoint the children so we tried our best to bring them out. Unfortunately, it became stormy once we arrived there for half an hour. We brought them to a restaurant to have a break. When we were having the meal together, the girl that I was taking care of suddenly served me a cup of tea and said thank you to me for bringing her out. It was really touching because I never thought they would appreciate their volunteer. I became more active and passionate in volunteering work after this experience.
Any other suggestions you want to share with our HandsOn Hong Kong volunteers or new subscribers?
I hope everyone can keep their passion to help the society. Signing up volunteering with HOHK is easy and do not require for any training, all we need to do is to spend few hours from spare time to help the others and it will help the society to grow.
Be the Change. Volunteer.