Jack Hung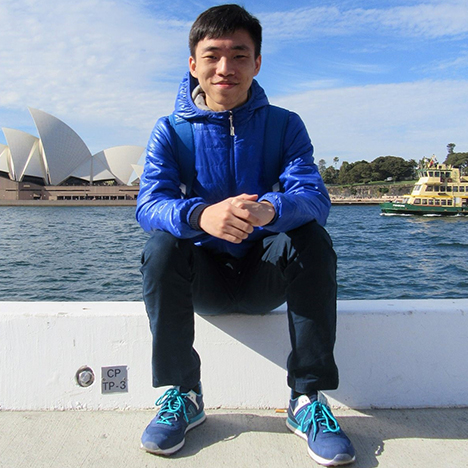 Can you tell us a bit about yourself and what are you doing currently?
Hello readers! My name is Jack Hung. I am a year 3 law student at The Chinese University of Hong Kong. Aside from studying, I have also been participating in various extra-curricular activities, including, of course, volunteering.
How did you get in touch with HandsOn Hong Kong?
I came across HandsOn Hong Kong when I was searching for volunteering opportunities on the Internet - as I figured out I needed to take breaks in between my studies (If you happen to know law students / be a law student, you will probably understand). I discovered numerous volunteering organizations, but HandsOn Hong Kong caught my attention because it offers diverse opportunities - from soap making, playing with kids to assisting the organization of large-scale fundraising campaigns - you name it, they have it. Therefore, I decided to give it a shot by joining my first-ever volunteering session with HandsOn Hong Kong - the CHEER SSP project, which involves volunteers helping ethnic minority students with their homework and learning in general. As you may be able to guess, I had a blast. The kids were keen learners, and I felt a sense of satisfaction. That is my story of becoming a HandsOn volunteer.
What role do you have and how are you currently helping HandsOn Hong Kong?
Currently, I am a member of the Translation Team of HandsOn Hong Kong. I mainly help the team to translate English documents into Chinese. I used to be a volunteer in the CHEER SSP programme, but since I had other commitments, I had to drop out of it. I am currently looking into opportunities that both fit my schedule and interest me.
What is the added value of this collaboration?
I believe the translation work will ensure activities run smoothly. Having bilingual materials help participants understand instructions clearly. Moreover, it also allows promotional materials to reach to a wider range of audience, and hopefully help the organization to recruit more volunteers who are interested.
What drives you to donate your time and skill to the community?
First off, volunteering is a good way to relax. We as busy Hongkongers are burdened by work and studies, and stress may occur if our lives are imbalanced. Volunteering gives me a sense of satisfaction, while allowing me to make new friends. I was also able to observe details which I have missed for an efficient lifestyle. Volunteering therefore serves as a refreshing break to my busy life. Moreover, I believe we should help the less fortunate ones if we can. Since I do not come from a well-off family, I understand how difficult it is to do some things with absolutely no help. For example, I joined the CHEER SSP programme because I want to help ethnic minority students who cannot afford to go to tutorial schools. As I am lucky enough to get into university, it is my time to help them.
Which volunteer programs have you taken part in through HandsOn Hong Kong? And any interesting story or touching moment you had in your volunteer work experience with HandsOn Hong Kong?
As mentioned, I have joined the CHEER SSP programme through HandsOn Hong Kong. I still remember how one of the students thanked me with a big smile on his face the week after I tutored him on his Chinese, since he got excellent results in his dictation afterwards. It is such kind of moment that makes you feel really rewarded from volunteering.
Why would you recommend others to join HandsOn Hong Kong?
If you are a "starter" to volunteering, I would recommend you to join HandsOn Hong Kong since it gives you various options to choose from. When I say various, I really mean it - there is literally always a choice for you regardless of what type of person you are. If you are a "veteran" volunteer, similar to the reasoning above, HandsOn Hong Kong would be a platform for you to explore other types of volunteering activities. Indeed, I would advise others to try volunteering with HandsOn Hong Kong first, and I am confident that they will return for the next volunteering session.
Any other suggestions you want to share with our HandsOn Hong Kong volunteers, supporters, and other readers?
To HandsOn Hong Kong volunteers, please keep up the good work! I believe everyone's participation is indispensable in making the activity successful, ultimately benefiting those who are in need of help. Moreover, if you have the time, try branching off to different kinds of volunteering activities, since you will make friends with a lot of keen volunteers who may share the same vision with you. To new subscribers of HandsOn Hong Kong, be excited about the journey ahead, as you will definitely enjoy the programmes HandsOn Hong Kong offers. Take the initiative to explore the types of activities you are interested in by joining different programmes if you have not made up your mind yet. I am excited to see more keen volunteers!
Be the Change. Volunteer.