Jack Yip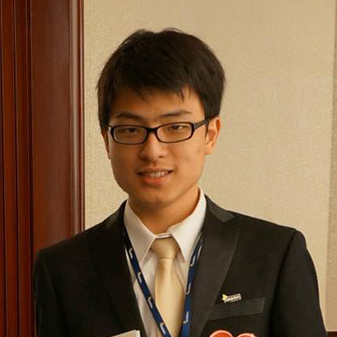 Can you tell us a bit about yourself and what are you doing currently?
I am currently studying at Hong Kong Baptist University (HKBU), majoring in English and Education. I also studied in the United Kingdom and Australia. I am keen on public speaking, drama, poetry, translation, reading, traveling, hiking and eco-tour. I worked as a part-time tutor, translator, editor, reporter, cultural and business officer in Hong Kong.
How did you get in touch with HandsOn Hong Kong?
When I was studying in the UK, I was inspired by my friends about volunteering. I was searching online for volunteer jobs, and HandsOn Hong Kong was the first on Google search. I plucked up my courage and sent my cover letter and CV to HandsOn Hong Kong for the position of translator.
What role do you have and how are you currently helping HandsOn Hong Kong?
As a language enthusiast, I would like to help translate web pages for HandsOn Hong Kong. For example, I translated web pages, namely the reports of events and instruction manuals.
What is the added value of this collaboration?
With this collaboration, I think I am more experienced in translation. I am grateful that HandsOn Hong Kong let me translate the whole website for them. It fostered my personal growth because I had to be very careful in translation and read many books while translating articles. I hope the Chinese translation of the website could help promote HandsOn Hong Kong. I expect the website could reach more local people and bring in more volunteers for HandsOn Hong Kong.
What drives you to donate your time and skill to the community?
Having browsed the website of HandsOn Hong Kong, I found that the projects of HandsOn Hong Kong are innovative and meaningful. I also like their website design --- it is handy and elegant. I believe HandsOn Hong Kong would be a passionate team, so I am willing to work with them.
Which volunteer programs have you taken part in through HandsOn Hong Kong? And any interesting story or touching moment you had in your volunteer work experience with HandsOn Hong Kong?
I have translated the webpages for HandsOn Hong Kong. In the future, I am planning to involve more about English language learning and translation.
Why would you recommend others to join HandsOn Hong Kong?
HandsOn Hong Kong cooperates with many companies. It is a well-developed charity, where you can show your talents and help the needy in Hong Kong. You can also widen your horizons when you engage in a diverse range of volunteer programs.
Any other suggestions you want to share with our HandsOn Hong Kong volunteers, supporters, and other readers?
I would like to suggest students join the programmes offered by HandsOn Hong Kong in summer. Not only can you achieve personal growth, but you can also help the underprivileged in Hong Kong.
Be the Change. Volunteer.