James Man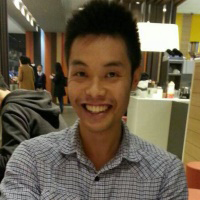 Can you introduce about yourself, and tell us what are you doing currently?
I'm James and I am currently the head of IT for a wireless networking and smart city company. I've been volunteering at HandsOn Hong Kong since April 2008.
How did you get in touch with HandsOn Hong Kong?
I found HandsOn Hong Kong by searching for volunteer opportunities online. Although there were many search results, none of them had an easy way to actually start volunteering. HandsOn Hong Kong had a simple email sign up system and I attended my first event which was teaching basic computer skills to asylum seekers in Hong Kong.
What is the relationship between you and HandsOn Hong Kong?
I went from being a volunteer, to a volunteer leader and then back to being a volunteer, but this time for HandsOn Hong Kong directly. I'm currently helping HandsOn Hong Kong with their website and newsletters.
What's the added value of this collaboration?
It might not be immediately apparent, but HandsOn Hong Kong has its own direct volunteer needs as well. By volunteering for HandsOn Hong Kong, I'm able to use my professional skills to help HandsOn Hong Kong with their technical issues, which lets them focus on developing and running impactful volunteer opportunities.
What drives you to donate your time and skill to the community?
There are a lot of deserving people who need help in society, especially in Hong Kong since there is much less support from the government when compared to other countries.
Which volunteer programs have you taken part in through HandsOn Hong Kong? And any interesting stories or touching moments you have had in your volunteer work experience with HandsOn Hong Kong?
I used to participate regularly in a computer skills teaching class for asylum seekers. One of the things that asylum seekers wish for the most is to get in touch with the friends and family that they've lost contact with. It was extremely satisfying to see the computer skills students go from not knowing how to double click a mouse to sending emails and connecting with their loved ones back home.
Why would you recommend others to join HandsOn Hong Kong?
HandsOn Hong Kong is by far the easiest way I've seen to get involved in volunteering in Hong Kong. There are a wide variety of causes and times available to accommodate even the busiest professionals.
Any other suggestions you want to share with our HandsOn Hong Kong volunteers or new subscribers??
Please check the website regularly for new volunteer opportunities!
Be the Change. Volunteer.