Jason Choi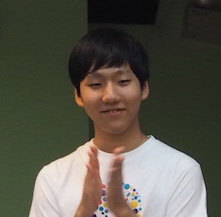 Can you tell us a bit about yourself and what you are doing currently?
Hello! My name is Jason (Jong Min) Choi, and I am currently a high school student attending Hong Kong International School.
How did you learn about HandsOn Hong Kong?
I first learned about HandsOn Hong Kong when I was looking for a place to do some volunteer work. Fortunately, I found the HandsOn Hong Kong website and its detailed calendar full of volunteering opportunities to participate in.
What are the different kinds of ways you have supported HandsOn Hong Kong -- and what types of causes/people in need have you supported?
I developed a program where underprivileged primary school students can perform science experiments which aims at teaching science using English. There are few opportunities for these students to learn science, and I wanted to share the more fascinating aspects of this subject by giving them the chance to do experiments themselves.
I also had the honor of creating a short promotional video for HandsOn Hong Kong that introduces the role it plays in the community.
What motivates you to want to give back to the local Hong Kong community?
In the beginning, what motivated myself was largely due to the responsibility I felt. My school has always upheld "Contributing to Society" as one of its core mission and I thought that it was a student's responsibility to give back to the community. However, as I began to participate more, I got chances to interact with people I was helping, social workers, and dedicated volunteers. I began to see the difference I can make and sense a fulfilment in my heart that only involvement in service was able to give. I saw that the hours I spent has made me happier inside than any other activity I could do in that time. I think these aspects has propelled me to give back to the Hong Kong community.
Are there any particular touching moments or experiences you'd like to share during your time volunteering with HandsOn?
It's hard to pick a specific moment, but the ones that stood out to me the most are seeing the excitement glitter in the students' eyes at the climax of a science experiment. For example, I still remember the time I showed a little boy the reaction between vinegar and baking soda up-close. His eyes turned large and round, pointing his finger at the newly formed air-bubbles in awe.
What do you personally take from the volunteering experience, and why would you suggest other young people to get involved in community service?
Through my time volunteering, I am learning about how to listen to other people's difficulties and where I can use my time and talent. But more importantly, my involvement has made me happier and my life more meaningful.
Since we are young individuals, we might have doubts about how much of a difference we can make to our community. However, I believe that as contributions accumulate, we too can make a change in the world, no matter how small it may be. Being involved in community service and seeing the change you can make is one of the most rewarding experience I have felt, and I encourage you all to join in and feel it too. There is nothing more fulfilling that I have experienced than seeing the people and children I helped smile and laugh together.
Be the Change. Volunteer.