Mozart Chan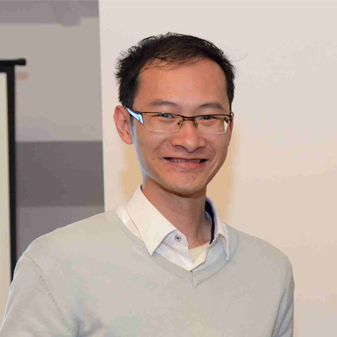 Can you tell us a bit about yourself and what are you doing currently?
I am an engineer working in construction industry. Previously, I was working in overseas project and returned Hong Kong a few years ago.
How did you get in touch with HandsOn Hong Kong?
I googled HandsOn Hong Kong and liked the idea of this platform.
What role do you have and how are you currently helping HandsOn Hong Kong?
I am currently helping HandsOn as event photographer, I usually shoot photos for various events held by HandsOn.
What is the added value of this collaboration?
I know some of my photos would be used to raise awareness for selected volunteering activities that needs more volunteers or to aid fundraising for activities that need more funding.
What drives you to donate your time and skill to the community?
I love taking pictures and usually spend time taking landscape photos; by helping HandsOn, I can further develop my interests, in the same time, helping others in need.
Which volunteer programs have you taken part in through HandsOn Hong Kong? And any interesting story or touching moment you had in your volunteer work experience with HandsOn Hong Kong?
I have been involving in various kinds of activities; for example, delivery of soup to elderly, Olympics for the mentally disabled, Disneyland visiting for kids, beach cleaning, soap recycling, tutoring for ethnic minorities. etc etc.. One time, because there wasn't enough volunteers showing up, I needed to help doing the volunteering (visiting elderly and translation) and taking photos in the same time. Since translation would usually require some mental attention, it was quite challenging for me to take photos and translate in the same time. However, it was worth it because I also get to communicate with the elderly and understand more of their needs.
Why would you recommend others to join HandsOn Hong Kong?
I learned a lot of what's going on within Hong Kong and understand more of the needs in the society by joining various kinds of events in HandsOn. Because of the platform, volunteers can have choice to participate in different types of activities and this is something unique and valuable HandsOn could offer.
Any other suggestions you want to share with our HandsOn Hong Kong volunteers, supporters, and other readers?
For those who has been volunteering, try to volunteer in different types of activities, there is always something more to learn and understand about this society. For those who like to get involves, the platform in HOHK is a great starting place.
Be the Change. Volunteer.