Rebecca Ng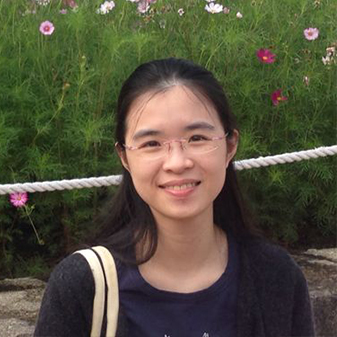 Can you tell us a bit about yourself and what are you doing currently?
I received my Bachelor of Arts (majoring in Comparative Literature) from the University of Hong Kong in 2013, and have recently completed my MA degree in Religious Studies. As you can tell from what I study, I have a strong interest in the arts and humanities. Besides academics, I am also a teacher for children's ballet class. I teach kids who are around 3-11 years old.
How did you get in touch with HandsOn Hong Kong?
When I was studying in HKU, I have received mass emails from the university that promote different activities. In one of the links providing opportunities for social service outside the university, HandsOn Hong Kong was introduced. I clicked into the website and got to know this platform since then.
What drives you to provide volunteer service to the community?
At first, I participated in my secondary school's social service project only out of curiosity, as I have never been a volunteer before. Gradually, I have come to understand that I am among the fortunate ones in society, while many more people are living in poverty, or have various disabilities. I have often thought of what I can give to make a difference. When I finished the HKCEEs, I had a long summer break ahead of me and I wanted to spend the time meaningfully. I got in touch with a community centre near my home and became a volunteer to help in programs for children from low-income families. I have found immense satisfaction in building relationships with them, and since then I was motivated to continue volunteering.
What is the impact of your volunteer work?
At this point, it is difficult for me to say how exactly I have impacted on the children I serve, but I hope that one day when they have grown up, they will look back at their days spent at the service centre and remember these days as full of fun, joy and love, and I would be happy to have been a little part of that memory! I believe that any form of guidance and care given to children are crucial to their growth and well-being. Besides, the impact of volunteering on my own life is that it really reminds me of how fortunate I am to be able to give and serve. I have a lot to be thankful for.
Why would you recommend others to join HandsOn Hong Kong?
A lot of people might find themselves having some spare time and would want to do something meaningful for the community, but usually do not know where to start. At HandsOn, the website is very clear about which organization and which particular program is in need of volunteers, and signing up is very easy. One can also try out different programs targeting children, elderly, people with disabilities and various other projects to see which suits one's personality and interest before deciding whether to commit more regularly.
Any interesting story or touching moment you had in your volunteer work experience with HandsOn Hong Kong?
It is very rewarding to see the kids' big smiles as they meet you at the door. Upon seeing me approaching, a boy would immediately jump up from his seat and press the button to open the door for me! Of course, there are more challenging moments too. One of the hearing-impaired children would often not want to do his homework - but in fact he is a very intelligent and imaginative child - so I am now experimenting different ways to attract him to co-operate with me during the tutoring class (e.g. using a whiteboard to let him draw his ideas in pictures, or playing a game that requires him to make use of the vocabulary on his worksheet, etc.)! Besides, I am also touched by the very caring and committed staff members, who would ask in detail about the children's progress every week despite their busy work, and together we discuss ways to run the program more smoothly.
Any other suggestions you want to share with our HandsOn Hong Kong volunteers or new subscribers?
If you are new to HandsOn Hong Kong, make good use of the platform to try out different projects, and identify the one or two projects that really give you satisfaction. If your schedule allows, commit regularly to your favorite projects so that you can build a good relationship with the beneficiaries and staff at the centre. Your regular commitment would be most appreciated and you will find meaning in serving others.
Be the Change. Volunteer.