HOW TO DONATE
1. MAKE A PERSONAL DONATION
Online Donation
You can donate by credit card right here on our site.
The support of our monthly donors is vital in ensuring we can continue running 2,000+ service programs each year to support local charities. Just HK$100 per month can make a big difference! Sign up to become a monthly donor using our online form. You can modify or cancel your gift anytime by emailing us.
Bank Deposit / Direct Transfer
You can deposit a donation directly into our bank. Please email the transaction record / bank receipt to bonnie@handsonhongkong.org
Account Name: HandsOn Hong Kong Limited
Account Number: 848 245775 838
Bank Name: HSBC
FPS
For FPS payments, please note that our ID is 162372591.
Octopus Payment
Please scan the QR code below to make a donation via Octopus.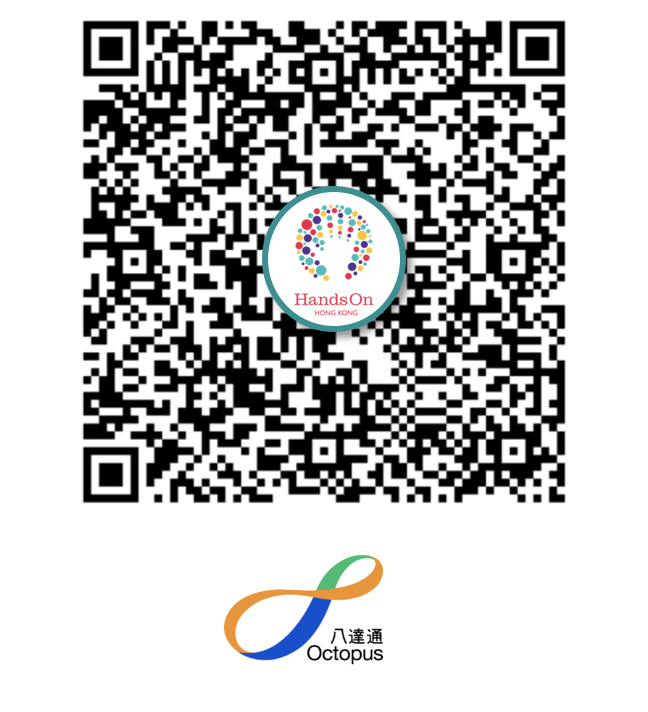 PayMe
Please scan the QR code below to make a donation via PayMe.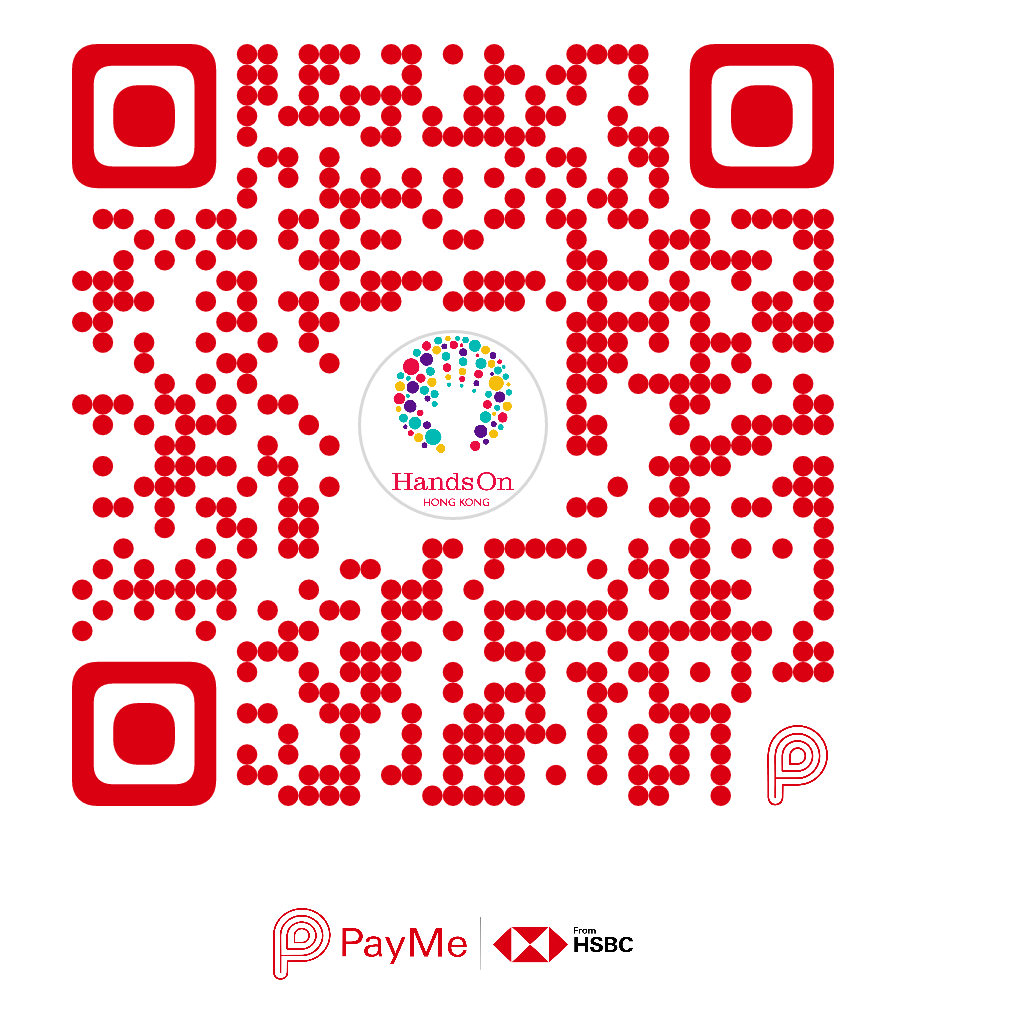 By Cheque
Please make your crossed cheque payable to HandsOn Hong Kong Limited and mail to our office address:
HandsOn Hong Kong,
Unit A, 9th Floor, Easy Tower
609-611 Tai Nan West Street
Cheung Sha Wan
Kowloon, Hong Kong

2. FUNDRAISE FOR US
You can fundraise for us through SimplyGiving using Visa, Mastercard or Paypal: https://simplygiving.com/nonprofit/HOHK

3. SHARE YOUR CELEBRATION
Having a birthday party? Celebrating your wedding? Invite your guests to contribute to HandsOn via Twopresents.

4. DOLLARS FOR HOURS
Volunteer with us and ask your company about contributing 'dollars for hours' to help fund our year-round programs.