Bianca Yip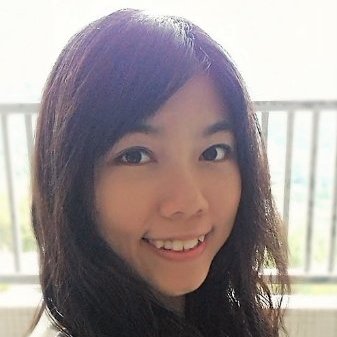 Can you tell us a bit about yourself and what are you doing currently?
I'm Bianca, an English major graduate from HKBU. I was a Marketing Manager for a foreign government marketing campaign, but recently I have shifted to focusing on healthcare and life science sector.
How did you get in touch with HandsOn Hong Kong?
I learnt about HOHK online when I was searching for platforms where I could do more voluntary work. Because of its user-friendly website and easy registration steps, I signed up for my first HandsOn activity within 5 minutes of browsing!
What drives you to provide volunteer service to the community?
The revelation of an individual's power really empowers and motivates me to keep going on. Once you have a glimpse of how your little contribution ripples, you will be so tempted to further utilise your power and make a difference.
What is the impact of your volunteer work?
Volunteering makes a huge difference to my life. I was indulged in leisure activities or even inactivity in the past, but now every week I am so looking forward to what volunteer work I can do during the weekend! It does not only add positivity to my life, but also equips me with polished interpersonal skills and more empathy.
Why would you recommend others to join HandsOn Hong Kong?
Diversity of programme - Be it elderly, disabled children, ethnic minority... you can serve and meet them all through one platform. There is no need to register for 50 different organisations, all sorts of voluntary works are consolidated altogether at HandsOn HK.
Diversity of volunteer - Our volunteers come from various age, gender, background, nationality and more.
Trust me - You cannot find a better way to expand your network!
Any interesting story or touching moment you had in your volunteer work experience with HandsOn Hong Kong?
Needless to say, there are LOADS of stories and moments that I would like to share. However, I remember most clearly that I visited an elderly last year at the Wong Tai Sin Soup Delivery Programme, who was living alone at that time because her husband has passed away. After some small talks, she revealed that she did not feel particularly lonely or abandoned even though she lived alone, because she was also a volunteer like us! As an elderly volunteer, she helped in every way she could - ranging from the smallest efforts of taking attendance at the elderly centre, to a huge contributions like helping out with the logistics of an elderly day trip! Her eyes sparked as she shared her volunteer experience with us, and we could feel her enthusiasm and joy even by just listening to her stories. It was such a joy to see how one's life can be enlivened by volunteering, and from her stories we get to understand that giving is actually also learning and benefiting. At the end of the visit, she was particularly grateful for our companion, and she thanked us especially for letting her play the role of the beneficiary, so that she could be more compassionate and empathetic towards others as well. She has then become an inspiring role model of mine.
Any other suggestions you want to share with our HandsOn Hong Kong volunteers or new subscribers?
Regardless of how small your effort may seem, your contribution can make a huge difference in the beneficiary's life as long as you are determined and wholehearted. Do what you can, and keep up the good work!
"If you think you are too small to make a difference, try sleeping with a mosquito." ~Dalai Lama
Be the Change. Volunteer.