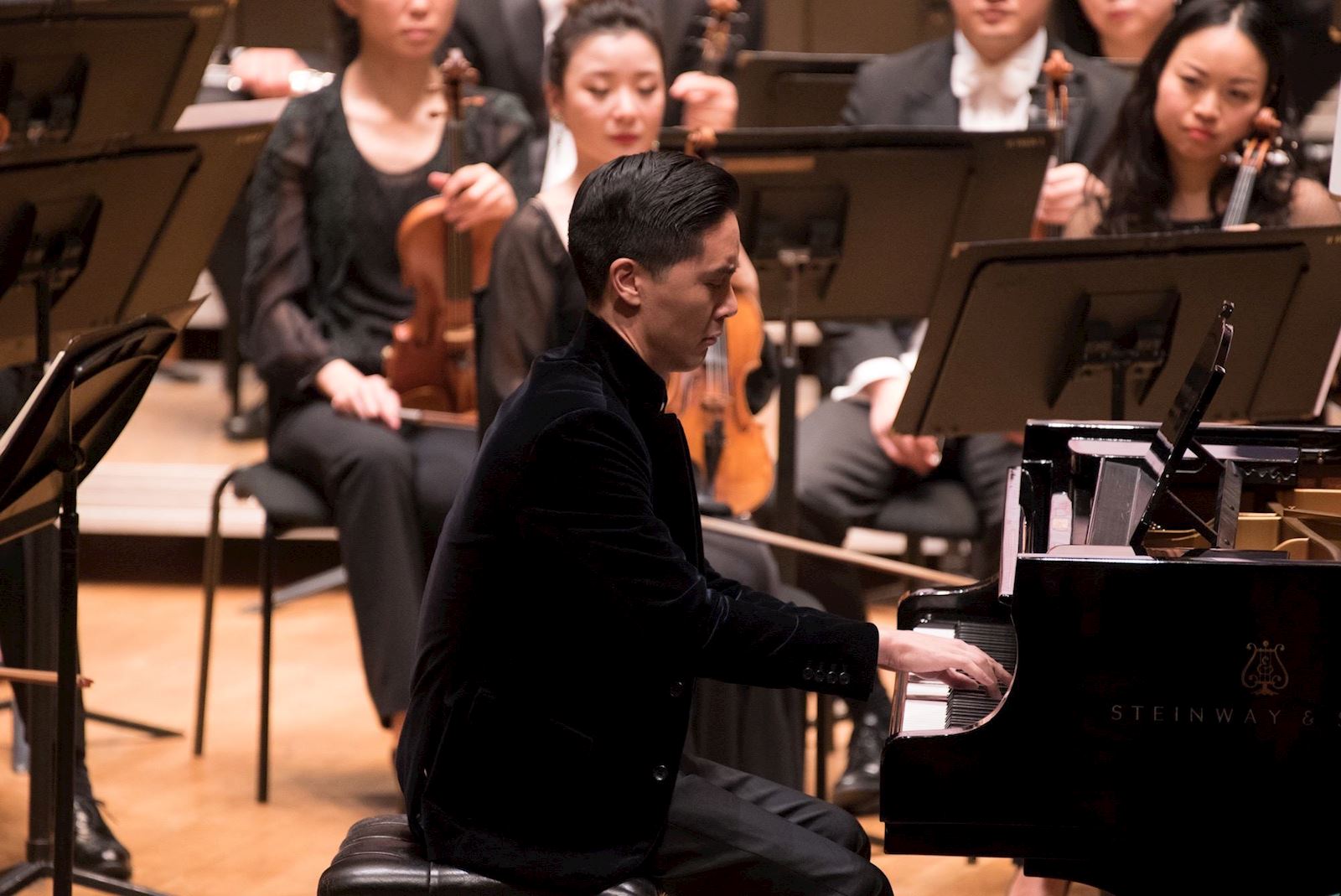 Can you tell us what drew you to support HandsOn in such a committed way?
I always wanted to get involved in an NGO or charity and one of my big passions is classical music. I felt that an ideal situation would be if I were able to somehow combine my passion with supporting a good cause. This was something I had been thinking about forever and it finally came about in a very unexpected way.
I re-connected with an old acquaintance during the summer of 2016 who had joined Room to Read, a charity that focuses on literacy and gender equality in education for children in low-income communities. We discussed ways I might be able to get involved which brought me to mention that I had always thought of doing a charity concert. She was very excited by the idea because they had done hikes, drinks and other typical fundraisers but this was a very different way to raise money. I was mulling over the idea – thinking about what to play and whether to get someone to play with me and wasn't sure about actually doing it, but a few days later I unexpectedly received a package in the mail. In the package I found a book, Leaving Microsoft to Change the World, written by Room to Read founder, John Wood. Inside the book I was surprised to see a note from John himself, which read, "Dear Clinton, Thank-you for helping us to create a better future for millions of children!". So that's how I got locked in to my first fundraising initiative.
That event was a huge success far exceeding my expectations. The funds raised went to support 122 children to learn how to read and write for a year. Someone in the audience connected to HandsOn that night introduced me to Executive Director Sue Toomey and the rest is history! That is how I got introduced to HandsOn which led me to join as a board member. I later on held a similar charity concert for HandsOn where I managed the whole event from creating the program, recruiting musicians, confirming the venue, selling tickets, inviting people, collecting the money and finally writing a cheque. The HandsOn concert featured very talented musicians – a violinist from the Hong Kong Philharmonic Orchestra, a traditional Koto player and a talented young singer. In addition, I organized a wine merchant to sponsor the event.
That's how it all started…
As a board member, what drives you to want to put your professional skills to work to serve the community?
I enjoy my role at HandsOn because my way of serving is literally "hands on". Finding family offices and foundations to make donations is great but actually being involved in performing, finding vendors, musicians and all the rest is a different way of contributing my skills and leveraging my network.
I am often asked how I am able to find the time, especially from those who are also working in the finance industry. To me, it's not whether you have the time, but how you decide to allocate your time and how you allocate your time is based on how you prioritize your list of things to do. Running fundraising events definitely involves hard work, but by putting in a little time every day I find I am able to accomplish something big. For the concert for example, I was able to play 10 new piano pieces from scratch by being committed to practicing an average of 30 minutes to an hour every night. Just like putting pennies in a piggybank, I kept at it and before I knew it, it became something substantial. Everyone can dedicate time; they just have to decide to do it.
What drives me to do this is the sense of fulfillment I get from giving back to the community. It really is this simple and powerful concept of thinking of an idea such as a charity concert or a self-defense seminar and making it happen. It's like HandsOn's motto of making the choice to actually "be the change".
What do you believe is the impact of the volunteer work you have done for HOHK?
Besides the actual funds raised at the events I have organized, my role has been to increase awareness and donations from the finance community and others in my network.
The women's self-defense seminar was a very exciting event for me as well as it allowed me to use Krav Maga to empower women through self-defense and on a very symbolic day – it was held on the United Nations International Day for the Elimination of Violence against Women. I was also thrilled to find so many fellow instructors willing to volunteer for free to raise funds for HandsOn community programs.
What advice would you have for someone looking to try volunteering – whether on a board or otherwise – especially for someone who would like to use their skills for good?
My advice to potential volunteers is to try it once – just one hour on one Saturday is enough to get a taste. Volunteering is one of those things that you will be glad to have tried and is shown to reduce stress, help people be happier and teach valuable lessons such as empathy. It's like that Saturday morning hike your friend invites you to that you are reluctant to go on. But then you show up, and when you do, you're so glad you did. When attending the most recent HandsOn volunteer appreciation event, I could see all of these amazing volunteers for whom volunteering was not just a "good habit", but an important part of their lives.
Can you share an interesting story or touching moment you have had when volunteering with HOHK?
A lot of people who attended my charity concert for HandsOn were inspired to do something themselves. Even my sister arranged a drinks event to raise funds for a charity just a month after my event. Multiple people signed up for HandsOn programs after the concert. I have learned if you do something positive and involve others this pushes them to take action. People who see acts of kindness and generosity will follow – it's contagious.